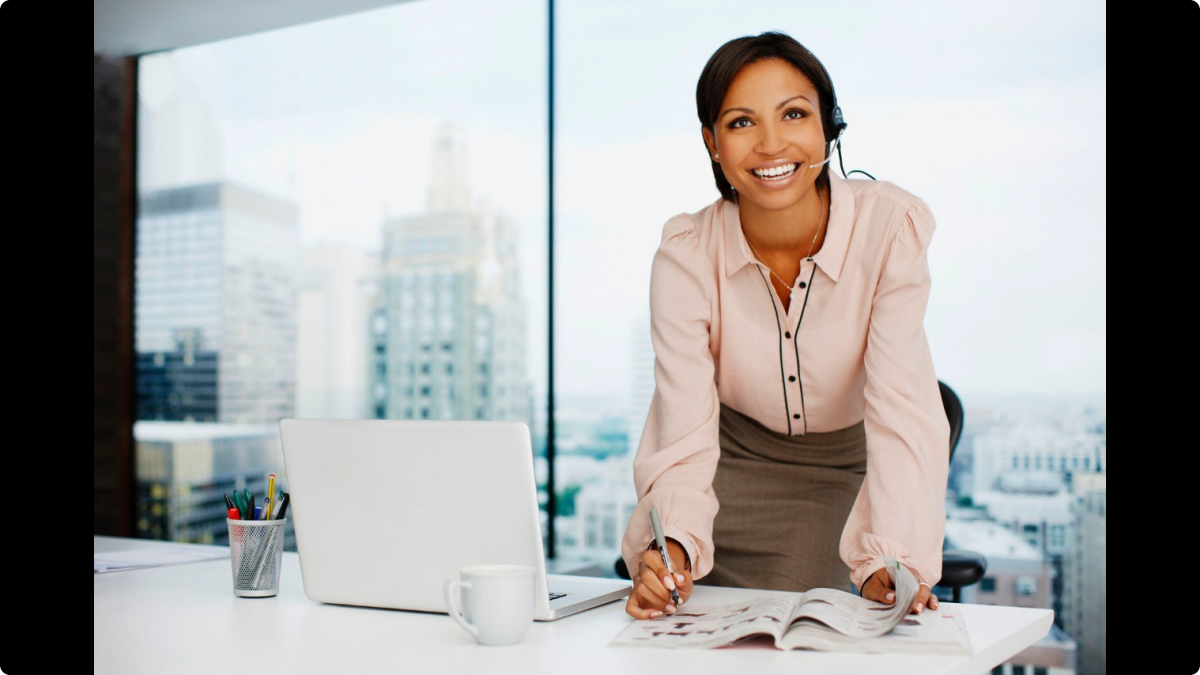 It is a fast moving world we live in today and every person and woman indeed, needs to have certain skills to stay ahead of the pack.
Below are skills every millennial woman needs to remain a boss-chick.
Digital Skills:
It is a digital world we live in today. Not having any Digital literacy skills is tantamount to stagnancy. We all know stagnancy is one of the biggest career killers today. Wikipedia defines Digital literacy as a component of media literacy. It refers to an individual's ability to find, evaluate, produce and communicate clear information through writing and other forms of communication on various digital platforms. Digital literacy showcases an individual's grammar, computer, writing, and typing skills on platforms, such as social media and blog sites. Digital Literacy also includes other devices, such as, smartphones, tablets, laptops and desktop PCs . Also having any skill related to digital marketing whether social media, social selling, content marketing, search engine optimization or email marketing, generating video as content automatically sets you ahead of the crowd. More and more companies are spending billions on digital skills and marketing expertise. What better way to key into that gold mine than to upgrade your digital skills?
Writing/Proper communications:
I know. Not everyone is blessed with the gift or using words to paint pictures. But that doesn't mean it can't be learned. Writing and communications skills will help you communicate across different professional spaces and make the more meaningful impact than if you just send a bland email. Online tools like Grammarly can help you with editing your writing.
Graphic Design:
Photos are the best ways to say a billion things with as few words as possible. Learning graphic design or the use of a platform like canva, will make it easier to generate content. You can find free pictures to be used for your writing, headers, content etc on sites like Gratisography and Unsplash. Basic graphic design can help you command more brand exposure and keep more eyes on your business.
Public speaking:
The world no longer has time for shy people. Being able to speak and communicate well in public will shorten the time it takes to pass across your ideas convince people of your leadership ability and further earn you more respect as a boss lady. You can improve you public speaking skills by reading books addressing this topic, joining groups like toastmasters that help you with being a confident public speaker. Talk like TED by Carmine Gallo is a good book on public speaking you can read as well. Many leaders in the world had public speaking as their greatest skill and used it effectively to cover up for their other lapses.
Financial Management:
Aha! the business of finances and figures. Anyone who cannot manage their finances now, is on a trajectory to bankruptcy. Financial management is one of the skills that will help you fit in and fill up key roles in any organisation. Most companies see this skill as important for senior management roles where you are expected to consider the revenue and profitability of your organization in taking decisions and managing operations. Your ability to help your company make better financial decisions will be seen as a leadership trait that will indeed make you an invaluable member of their team.