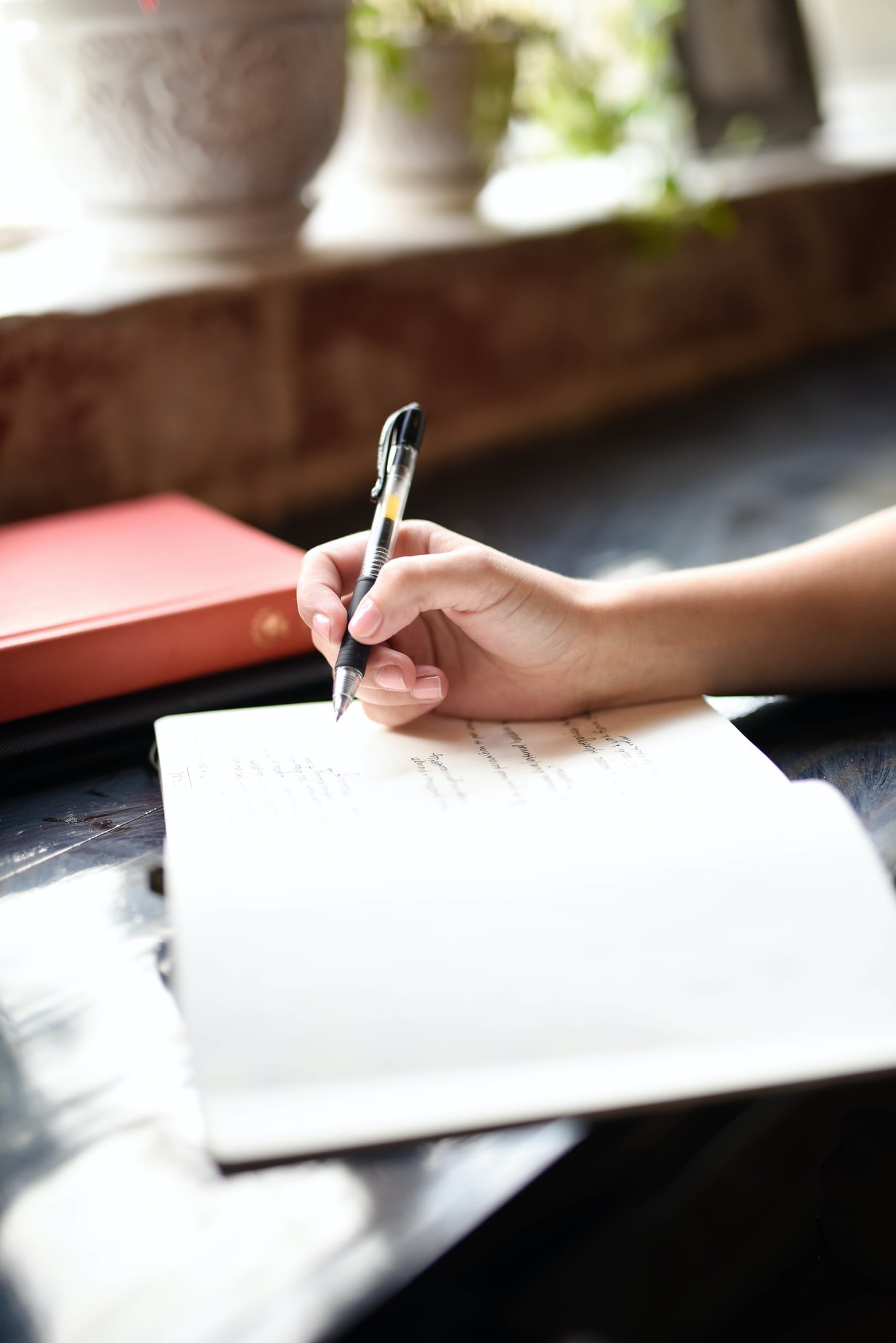 One of the things people struggle with is the cover letter. Some people like to think that the cover letter is of no importance to a job application; that recruiters do not read the cover letter and a CV should suffice to land your dream job.
I hate to burst your bubbles, but this rarely ever happens! If a job ad clearly states to submit a cover letter along with other documents, it is important to include it. But most importantly, you should aim to include a cover letter that is tailored to the job you are applying for. Why, you may ask? A generic cover letter can only get your application read, but not land you the job that you seek.
So, how do you create a compelling cover letter? How do you start writing cover letters that sells and gets you an interview with the recruiting team? It starts with knowing the fundamentals of a great cover letter.
Yes, every great cover letter has specific parts and elements that draw the attention of the recruiter. So, what are these specific parts? What makes your cover letter stand out amongst other applications? Read on and find out!
1 – A PROFESSIONAL HEADER
This is the first element the recruiter sees as soon as he picks up your cover letter, and so should be as professional as possible. Ideally, every professional letter header should contain the following;
Your name
Phone number
Your email address
Links to your professional website, if any
The date
The name of the hiring manager and their professional title
The name and address of the company to which you're applying
Do not include;
Your date of birth
Unprofessional email addresses, for instance, fineboy@gmail.com.
Address or contact information relating to your current company
2 – APPROPRIATE SALUTATION
A proper salutation can make a great deal of difference to your cover letter. A 'Dear Sir/Ma' may suffice, but imagine what using the recruiter's name (for instance, Dear Mr. Morris, Miss Rachel) can do! It will surely get your letter a great deal of attention. Why? It lends an air of personality to the letter and assures the recruiter that you didn't just stumble into writing the letter.
3 – OPENING PARAGRAPH
When it comes to a cover letter, always remember you only have one shot at it. Of the 3-4 paragraphs a cover letter has, the opening paragraph literally defines your fate. At times, recruiters have to deal with hundreds of applications for one position. To save time, most recruiters would not read beyond the first paragraph except there is something catchy to keep their interest. Your words should compel the recruiter to read on.
4 – SECOND PARAGRAPH
With the catchy first paragraph you crafted, you've gotten the recruiter to read more than the first line. Bravo! But that's not all – it is surely not enough to land you an interview or get selected for the job. The second paragraph is your chance to assure the recruiter that you are the best fit for that job.
But wait up! How do you do this? Take a step back and look at that job posting again. Beyond the position this firm is looking to hire, what exactly do they want their new hire to do? What can you see as the job description? How can you deliver?
It's normal for most job applicants to simply focus on the job title and craft a cover letter out of what they imagine the company wants. But this is wrong! The firm you are applying to already knows what it wants. Therefore, your duty is not to tell them what they want, but to assure them that you are what they want. Relate how you've had successes in previous experiences delivering the key responsibilities they want. Quantify your successes – numbers keep recruiters hooked. But you surely don't want to spend all of the second paragraph doing this. Relate how you can leverage on transferable skills for the growth of the recruiting firm.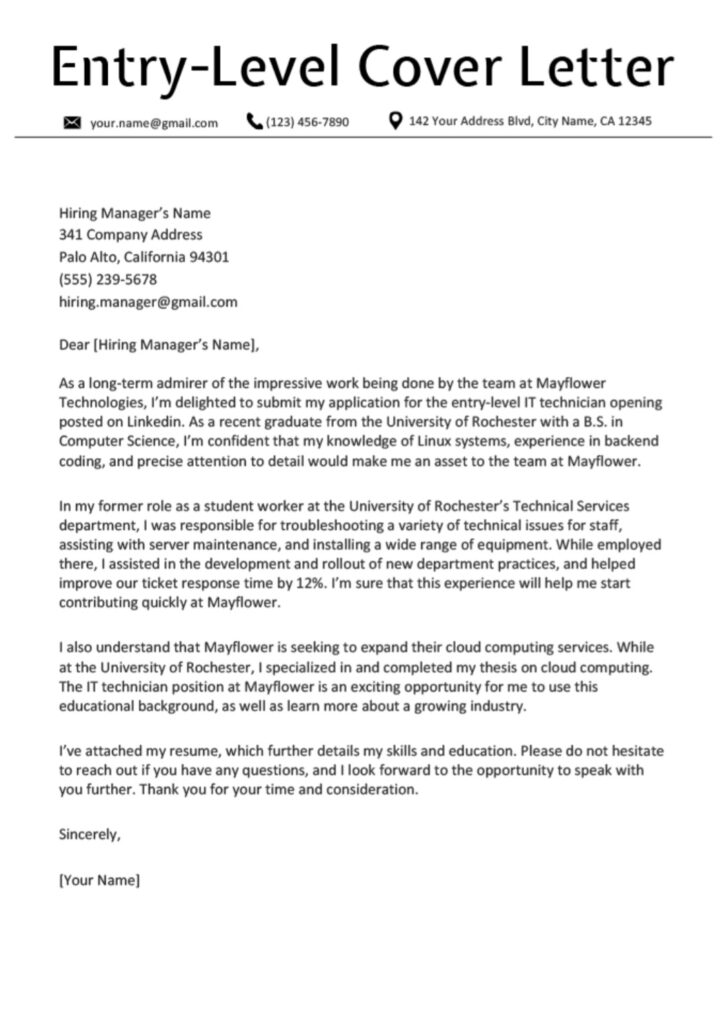 5 – THIRD PARAGRAPH
You may have all the needed skillsets and experience, but is this firm the best fit for you? Do you share in their current vision and mission? How do your interests relate to theirs? Why are you so eager to join them? How can you leverage on your previous experiences and knowledge to see that their current project is achieved?
The answers to these questions should form the basis of your third paragraph. Yes, companies only want to recruit people who are clear about where and how they fit, so be sure to tell them why you are eager to join them.
6 – CLOSING PARAGRAPH
Every extraordinary content deserves an equally great closing paragraph to finish things up very nicely. At this point, you do not want to come off as needy because that will be a huge turnoff. But yet, you want your recruiters to take the next action and request for an interview. A call-to-action prompting the recruiter to call you in is a great way to end your cover letter. Click here for samples of great cover letter ending.
7 – FORMAL CLOSING
Sign off your cover letter with a formal closing. Ideally, you should use;
Kind regards,
Best regards,
Sincerely,
With best regards,
Yours truly,
Sincerely yours, etc.
Read Also: 3 Smart Ways to Boost your Child's Academic Success