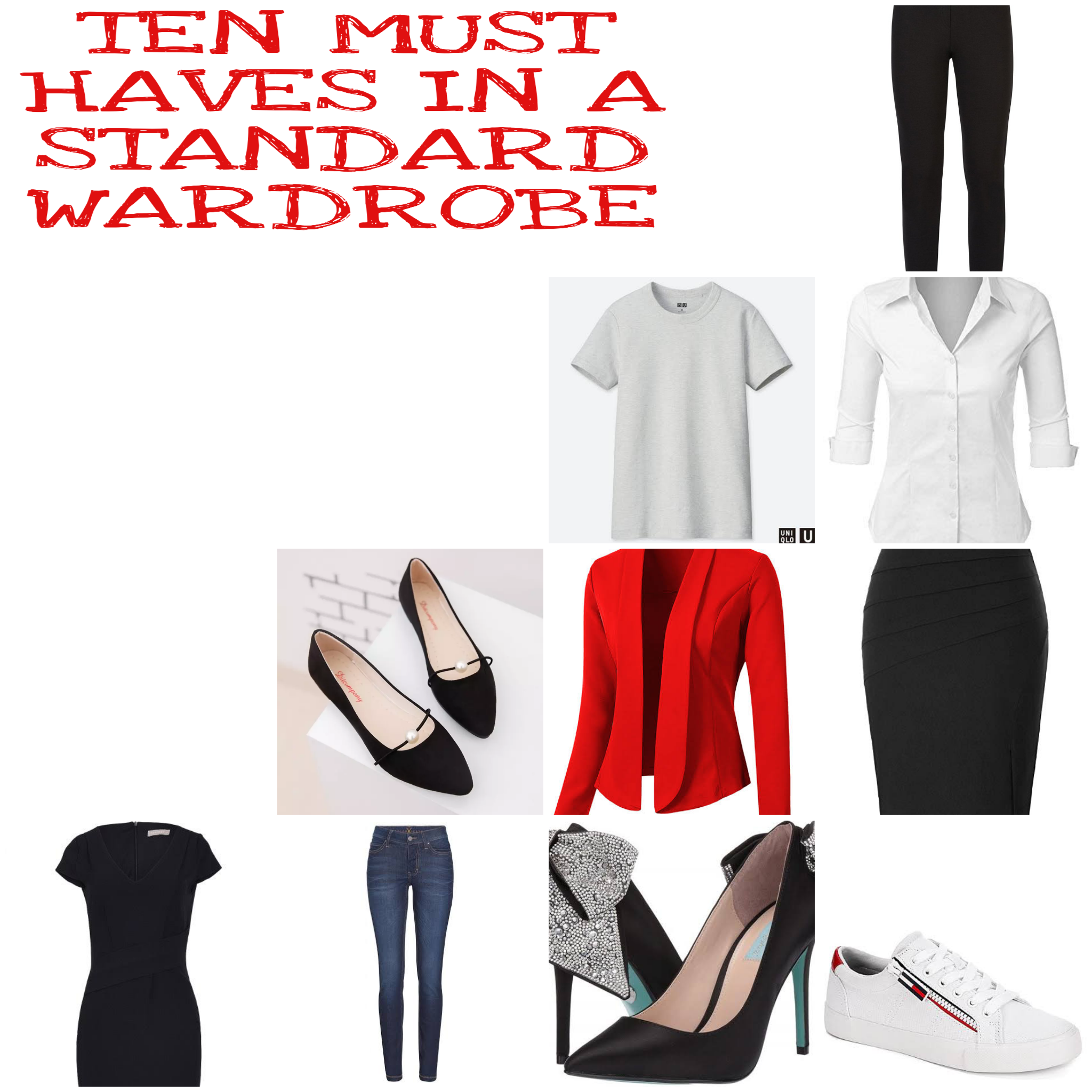 When we talk of a standard wardrobe, we think of all those essential items that must be hanging ready and waiting in our closets for day-to-day attire. They are accessories we can't do without . We have found that we repeatedly wear them more than the rest of our ensemble. Because they depict individual style, they form the basics of our wardrobe and differs from an individual to the next. For instance, jeans is an essential item in a standard wardrobe, but what if Miss A loves jeans but Miss B doesn't? What if black isn't my color, but I would appreciate a response number on my figure?
Fashion is first about comfort in order to own the style. So, by all means, wear something that makes you comfortable yet is chic and accentuating of your best features. While you are at it, take a good look at our 10 must haves fashion items and you can bet you'd be giving your wardrobe the facelift it deserves!
You can never go wrong in a little black slim-fitting dress. On its own, without any accessories and a little pump (especially red pumps!), you'd look queening and stunning enough for any occasion, including work. Splurge for an LBD that spells sophistication and cleverly accentuates your figure to the highest levels. The length (knee length, longer or shorter lengths e.t.c) and neck style (V-neck, round neck, square neck e.t.c) should be one you are comfortable with, without being overly exposing.
Fashion Hint: Accessorize with a simple necklace. A fur collar peacoat paka trenchcoat and an ankle boats for a professional look during the winter.
Accessorize with an elegant set of pearls, leather pumps and lightweight blazers for a professional look during the summer.
For a casual look, pair your LBD with flat pumps and definitely no blazers!
Black pants are the classic must have in every wardrobe. They are perfect for all weather and can be styled to suit all occasion, from work to date nights and even to brunch. Choose a pair that is trendy and yet fits your style.
Fashion Hint – For a professional look, pair with sophisticated blazers or crisp shirts and sleek pumps to give you the classic consummate professional look.
Blazers are a necessity in every wardrobe. If you do not have one, then consider getting one and start off by getting a black pair. Because it is black, you can paired with practically every color of attire to give a stunning, yet power look. Shop for elegant ones to pull off the look of a sophisticated lady. A lapel, brooch or heirloom pin would totally give a new dimension to your dressing.
Fashion Hint – Wear over crisp shirts, tee shirts, or camisole with jeans, pants, skirts, or even a dress and pumps for a professional look. Wear with denim jeans and sneakers or flat pumps for a casual look.
In the world of career, sleek black pumps are the next best thing after ice cream. I recommend you have one handy in your office. Leaving a pair there with your blazers and a chic multicolored scarf . This is all the preparation you need for those impromptu yet important work meetings. Let's not talk about the confidence these heels boost to the wearer or the enticing sway they add to our steps!
Fashion Hint – For a formal look, pair with a pencil skirt and shirt, a pair of pants and blazers or a dress.
For a casual look, pair with darkwash jeans and tees.
You know what's so fabulous about dark wash jeans? They are easy to wear, cleverly conceals diets and are oh-so-trendy. Having a pair or two can totally facelift your wardrobe. Choose a pair that you are comfortable with. Yet still in vogue and able to highlight your best features (waist, hips and butt inclusive).
Fashion Hint – For a professional look, pair your blue skinny jeans with a white buttoned-down shirt (preferably tucked in), an elegant black Blazer and a sleek black pump.
For a casual look, pair your darkwash jeans with trendy teeshirts and a pair of comfortable sneakers.
No matter how much you love and can walk on heels, heely pumps would not just cut it for you everyday. Having a handful of comfortable flat pumps to slip your aching feet in is sn absolute necessity. They are easily cheap than heels, so you can afford to have as much as you want. However, if you much choose to have only one color, flat black pumps can go with every color of attire.
Fashion Hint – Pair your flat pumps with fashionable jeans, pants, or skirts and button-down shirts or blazers for a professional look. To achieve a casual look, pair with simple dresses, skirts or jeans with tee shirts.
SNEAKERS –
In our fashionably modern world, sneakers give a whole new twist to our attire. Depending on how you choose to wear it, you can also achieve or professional or casual-Friday look. The best part about sneakers is that you can wear them for miles and miles without your feet aching like mad each night.
Fashion Hint – Pair with a knee-length pencil skirt, a high collar shirt and V-neck sweater or pants and button-down shirt for a professional look.
For a casual look, pair with jeans and tee-shirt.
Though a few persons may argue that crisp white shirts are so oldies, but in actual fact, they are essential fashion items. They can never go out of vogue. With a creative mind, you can never go wrong. Wearing them because there are limitless options on how to wear it.
Fashion Hint – For a classic professional look, pair with a simple skirt or pants. Either tucked in or out, under blazers or as a part of a suit.
For a casual look, wear under a sweater or tucked out with a pair of jeans and flat pumps. You can also aim for my boyfriend's look by pairing a tucked out crisp long white shirt over torn jeans and cowboy shoes.
Black skirts are a must have in every standard wardrobe. The styles and lengths could differ from one person to another. For a chic professional look, go for knee-length pencil black skirts. It has the advantage of making legs send sexy and endless, as well as making one appear slim. It is perfect for all weather, occasions and all looks.
Fashion Hint – Pair with chic shirts, blazers, mid-thigh trench coats and sleek heely pumps for a professional look.
For a casual look, pair with tee shirts, ribbed neck chiffon tops, or sweaters and flat pumps or sneakers.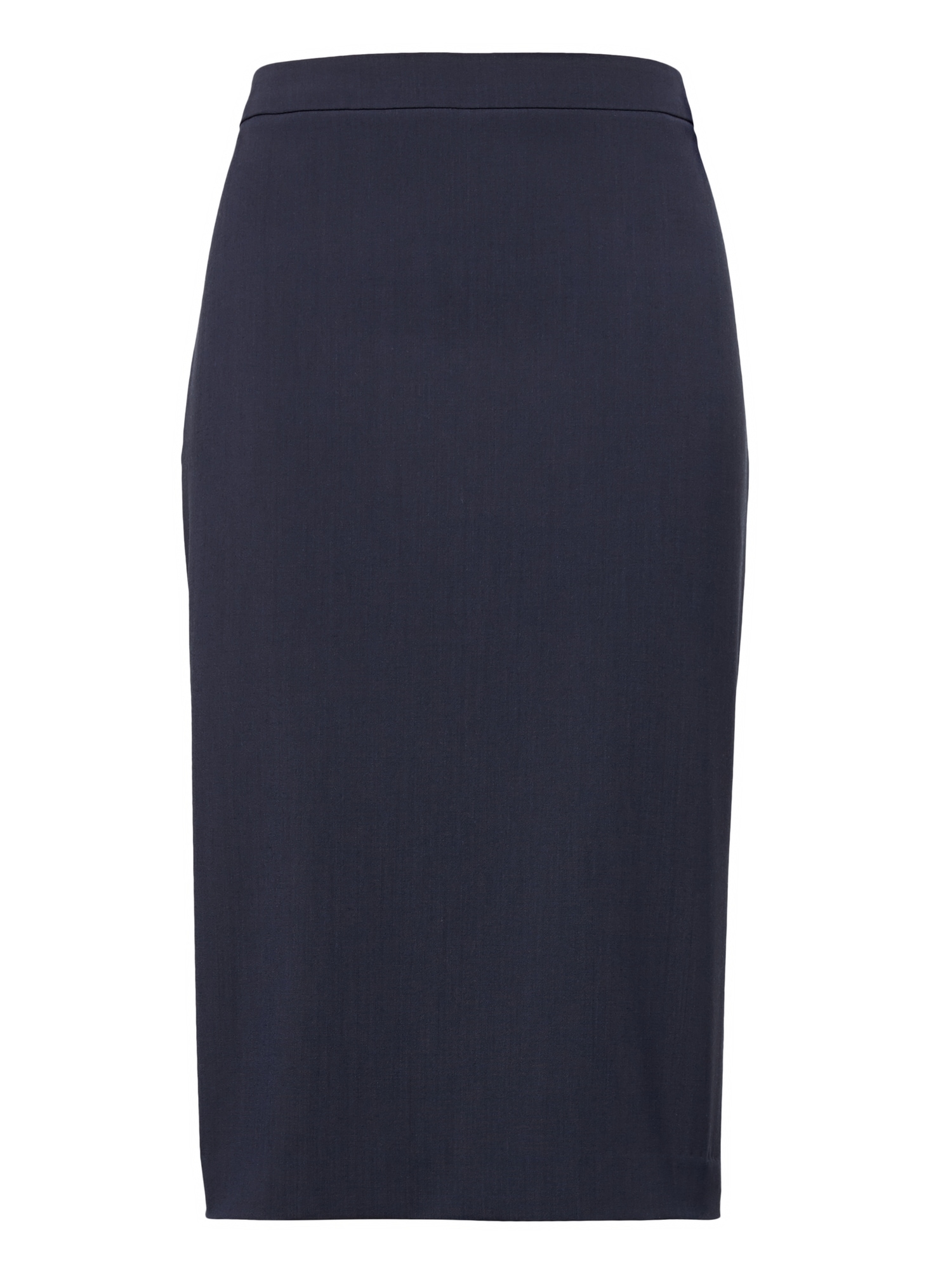 No wardrobe is ever complete without a tee shirt or two. For starters, black and white are the two must-have colors. Tee shirts are popular. It is because of their versatile, easy to wear nature, which contributes a while lot to an individual's unique carriage and style. The occasional downside to it is that some (especially white tees) can be transparent and not fit to be worn alone. Before buying, ensure that you buy a thicker version of them to avoid unnecessary exposures.
Fashion Hint – Pair under a suit, sleeveless slip dress, jacket or blazers with jeans or plants and sleek pumps for a professional look.
For a casual look, wear under overall jeans and sneakers or cowboy boots, or simply pair with denim jeans, printed or black skirts and flat pumps.
READ ALSO: Aesthetics and Profession