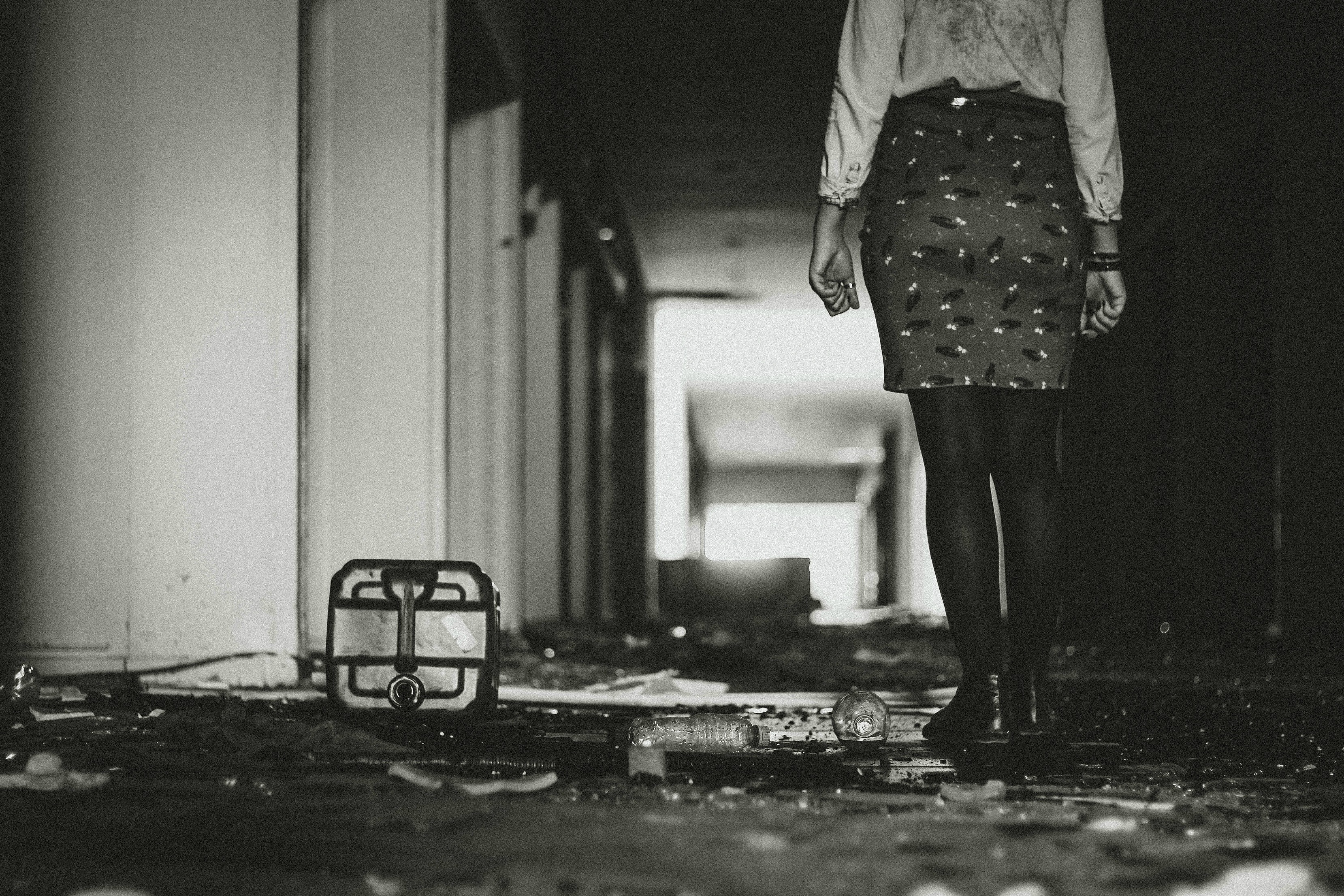 "No skirts or dresses allowed" was the response I was given during a pre-screening at a local prison we had gone to visit in Ghana.
A couple of executives and I had gone visiting as part of our Corporate Social Responsibility (CSR) activity and we were bearing various gifts and amenities we believed were needed to support the prison, including brand new computers to start an IT skills-acquisition training for inmates. It was a noble initiative and it was my first experience visiting the prisons, so I looked forward to it and I did not mind the long drive one bit. Therefore, I was hugely disappointed when a fellow female executive and I were told we could not enter the main prisons because we were not properly dressed for the occasion.
We tried pleading our case: "We are wearing long dresses and skirts; these outfits are not seductive, how could this incite a perpetrator?" All pleas were rebuffed and we were reminded that some of the inmates were so starved of sexual intimacy as well as the fact that the prison had had some near misses in the past with them trying to assault female visitors. Hence, they were unwilling to allow anyone dressed in such outfits in as they are easier to access by would-be perpetrators.
The bottom line was that the prison authority had decided that one way to manage the risk of having sexual attacks on female visitors by inmates was simply not letting anyone improperly dressed in, proper in this case, being a pair of trousers. The key argument for me was that they had decided, with all other factors considered, that they were going to manage this risk in this manner. We may not have agreed with their approach but we had to understand their attempt to secure their environment.
This leads to my discourse of the Telecommunication industry and the risk they have been exposed to, with the emergence of Over the Top (OTT) players, companies like Apple, Amazon, Facebook, Google, etc. The OTT players have increasingly encroached into the telecom space, using very creative and innovative models to disrupt the traditional telecom industry, resulting in a steady decline in revenue from basic voice and data services. One service that has been affected is roaming voice. Today, with Wi-Fi and any of the prevalent voice applications, one can make voice calls at no cost while roaming. The business model for most OTT players requires that revenues be derived via advert sales and users get the service for free, with distinct examples being Facebook and Google. They barely require a physical presence in most of the countries they operate in or generate revenue from, require no Spectrum or License to operate and are difficult to regulate or monitor by regulators.
Within and outside the telecoms industry, there has been a lot of finger pointing and blame-assigning, with different schools of thought on the inability of traditional Mobile operators to reinvent themselves and offer competitive and innovative products. From my vantage point of being in this industry for well over a decade, I am of the opinion that it takes the entire village to survive the storm. All stakeholders need to be on board and play different roles if the industry is to survive. The next couple of years will determine the future of the Traditional telecom industry. The next wave might blur the lines between various industries: IT, Telecommunication, Media and even Transportation.
It is fairly simple to chastise the Mobile operators to innovative and launch more compelling products like the big Technology companies. A key point that that has to be noted is that the structure of the Mobile operators is one of the barriers to them evolving fast enough to keep pace with the OTT players. Unlike the more nimble OTT players, Mobile operators traditionally do not have innovative hubs that can churn out applications quickly and they depend on a lot of Telecommunication vendors for innovation. Their internal structures are quite rigid in ways that mean that the time required from initial product idea to launching is usually long, when you consider the negotiation with vendors, product test, product packaging by marketing, deployment by technical teams, product communication by the Communication and Marketing team, business cases required to be signed off by boards or executive teams for each and every product stream. The entire product launch cycle can be months.
The Telecommunication industry has been run by a Capital and Operational Investment (CAPEX/OPEX) model, where operators have to invest and purchase equipment and software for every technology cycle, updates, and functionality. They have in turn generated revenue by mostly charging end consumers or subscribers for services offered. Can they be forced by the ongoing situation in the market to change their business model or do they just concede to providing traditional voice and broadband access for the various OTT players to drive content in the market? In the meantime, investors are demanding that Mobile operators manage the risk of having disruptive entrants in the sector.
Just how this risk would be managed remains to be seen.
Jane Egerton-Idehen is a telecommunication executive with over 13 years' experience in the Nigerian, Liberian and Ghanaian telecommunications markets.
Jane has a strong passion for promoting girls in STEM and ensuring women in STEM industries remain and grow their careers in that industry. She curates her thoughts around her career journey, and passion in life. Join our conversation on our Facebook page @WomenNCareer and Check out video blog Women and Career on YouTube
Photograph by by Allef Vinicius via Unsplash.com