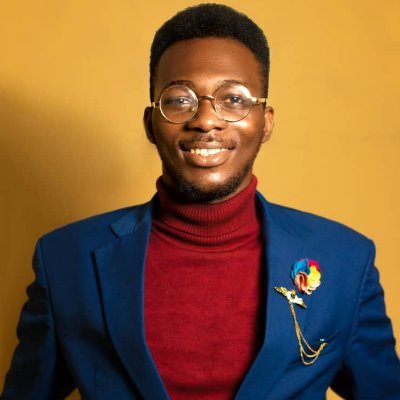 Akingbola Adewunmi discusses with Makinde Olamide of Women and Career in an interview about his passion for driving societal changes.
Who is Akingbola Adewunmi?
Well, people have ascribed different abilities and personalities to Akingbola Adewunmi such as being able to multi-task, being intelligent academically, a social impact activist e.t.c But I'd say that Akingbola Adewunmi is simply a human who loves to be very realistic with himself. He ensures that he is accountable for whatever he does, either in academics or extra-curricular activities and he believes that accountability helps one to understand if one is only wasting time.
You are a student and yet you already have a career that you are successful in. How do you manage your career with school activities?
Well, I wouldn't say I have a career already and I also wouldn't exactly say I am successful already because the career hasn't begun.
However, I believe that as young people especially in this part of the world where the young people's actions are vital to changing the narratives in the grand scheme of things, it is important for us to tailor our career towards solving inherent problems and I know a good number of students who are equally engaged in certain problem-solving activities. While it isn't a compulsory notion for everyone to run with, some people just have to take up certain responsibilities as prompted.
Managing HealthDrive Nigeria as a student hasn't been easy but I have had great support from friends and colleagues who also serve as board members and volunteers and frankly, they've been the best set of people so far. Coupled with this, let's say I know my way around a myriad of activities that I am engaged in. With Jesus in my boat, I've been doing fine on all sides.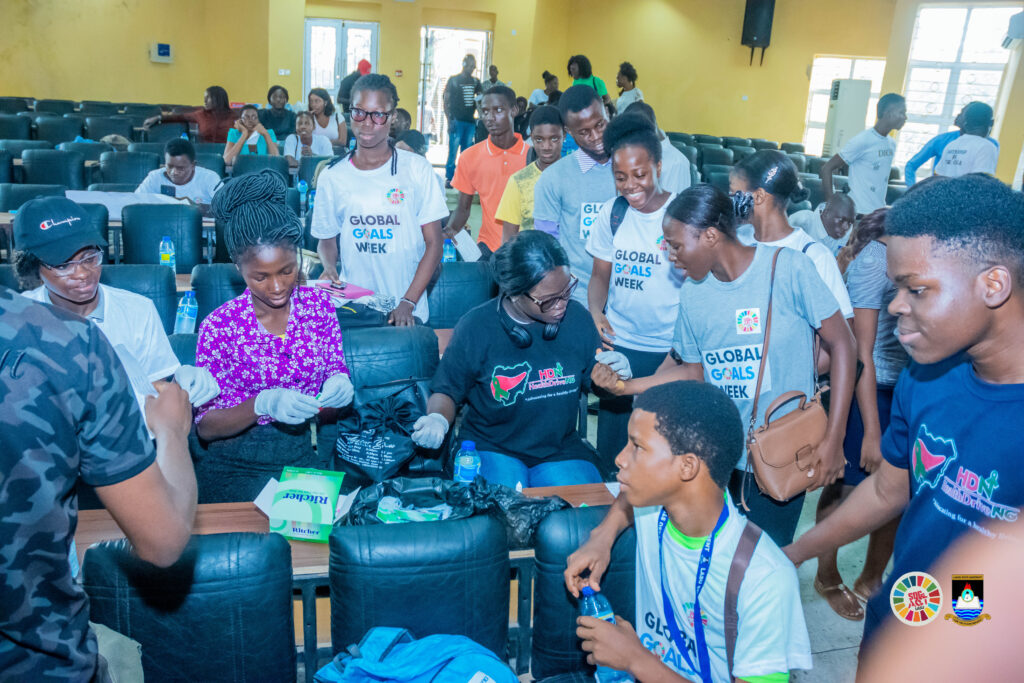 You are the founder of HealthDrive. When and what inspired you to start this initiative? Tell us a bit about it.
HealthDrive Nigeria is a social justice revolution that is targeted at ending the menace of Hepatitis primarily, in Nigeria. It is true that I am the Founder, even though I do not like to admit to this.
I started HealthDrive officially in April 2019.
A lot of other founders usually have first-hand experiences with the problem they're attempting to solve but I don't. I discovered this problem and its prevalence in Nigeria, I was prompted to do something and then it became personal. Watching people die from what could have been prevented is something I wouldn't stand for.
Your initiative places so much emphasis on tackling Hepatitis and liver diseases. Considering the rate of Hepatitis and Liver diseases in Nigeria, what is your advice to those at home? Are there preventive measures that we can take?
There are two categories of Hepatitis; viral and non-viral. Viral Hepatitis is caused by viruses, A, B, C, D, E. Non-viral Hepatitis can be due to excess alcohol intake, fats, or drugs. Hepatitis B is the most prevalent in Nigeria. The best way to stay safe from it is by being screened and vaccinated, if negative.
While for the non-viral types, lifestyle modifications which include staying away from smoking, alcohol, and excess fatty foods would suffice.
Most people still do not know what these diseases are or how they come about. Can you tell us what causes these diseases?
Hepatitis has two categories of causes.
-Viral Hepatitis:- Due to viral infections e.g Hepatitis A, B, C, D, E Viruses.
-Non-viral Hepatitis:- Examples are Toxic Hepatitis (due to drugs and other chemicals), Alcoholic Hepatitis (excess alcohol consumption), Auto-immune Hepatitis (Immune system attacks the liver).
An overdose of the popular and simple Acetaminophen (paracetamol) can cause liver failure and even death.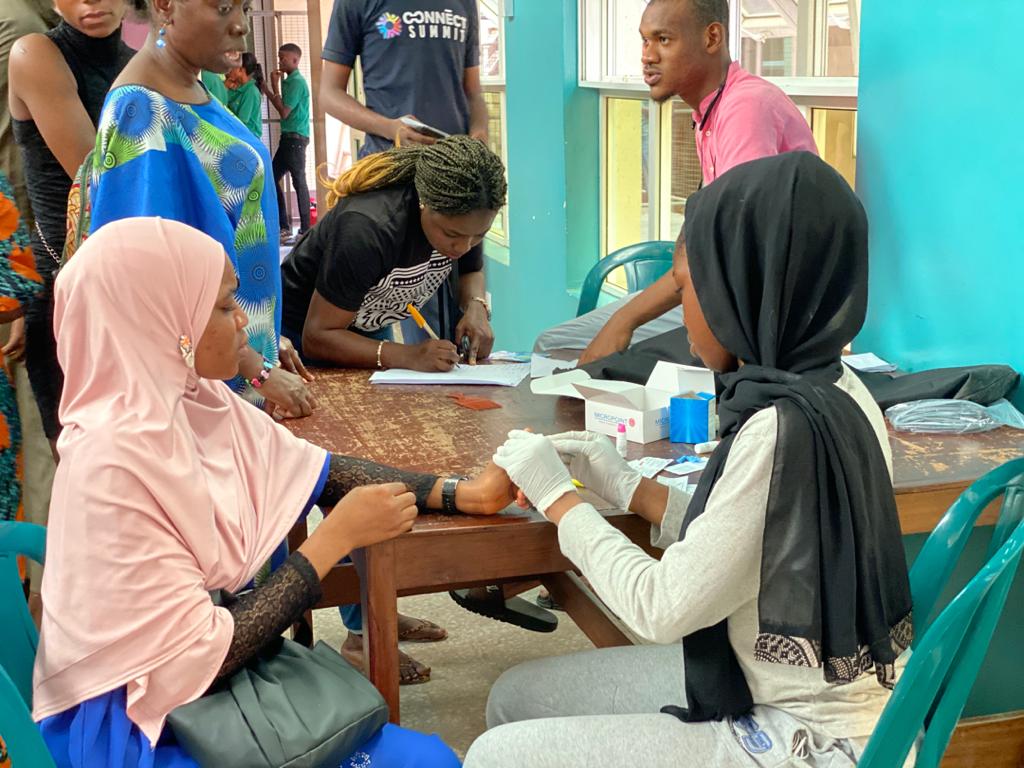 You mentioned that you are a fellow of some organisations that either trained you or gave you the platform to make an impact. There are people out there who want to make an impact too. How do they start up?
For a start, the initiation of impact making activities is totally individualistic. It is a phase that every changemaker has to scale through. So I would advise other people wanting to venture into social impact to be resilient, goal-focused, and drive towards sustainability, then other platforms and fellowships would come.
Most people venture into social impact for the recognition, awards, and to have something to leverage on while applying for opportunities. No doubt these are also important for our portfolios and positioning. But they can equally be enticing and have the potential to distract one from the real work itself.
In summary, it is important to focus on the work and the process. My friends would always say that "Nature finds a way to pay hard work".
You mentioned that you're a believer of UBUNTU – I am because we are. Can you briefly tell us about this?
Ubuntu is a Nguni Bantu term meaning "Humanity". It is often translated as 'I am because we are" or sometimes "Humanity towards others". It is often used philosophically to mean "the belief in a universal bond of sharing that connects all humanity".
In order words, it simply means that my humanity is not embedded in my person alone as an individual. My humanity is co-primarily bestowed on the other and me.
In the words of Nelson Mandela, "Humanity is a quality we owe to each other". We create each other and need to sustain this otherness creation and if we belong to each other, we participate in our creations: we are because you are, and since you are, definitely I am.
What is the importance of undergoing training or being a part of a community to one's career? How has being a fellow of these platforms helped to shape your career to this point?
These platforms and training have really informed my decisions in taking very important steps that have ensured the continuity of HealthDrive Nigeria. They also taught me the importance of gaining 21st-century leadership skills, understanding emotional intelligence, and a lot of other attributes whose absence would have disrupted my works.
Some other platforms would grant one and his organization the social media presence and help to give visibility to one's works while others would equip one with salient skills necessary to take his/her social impact to the next president.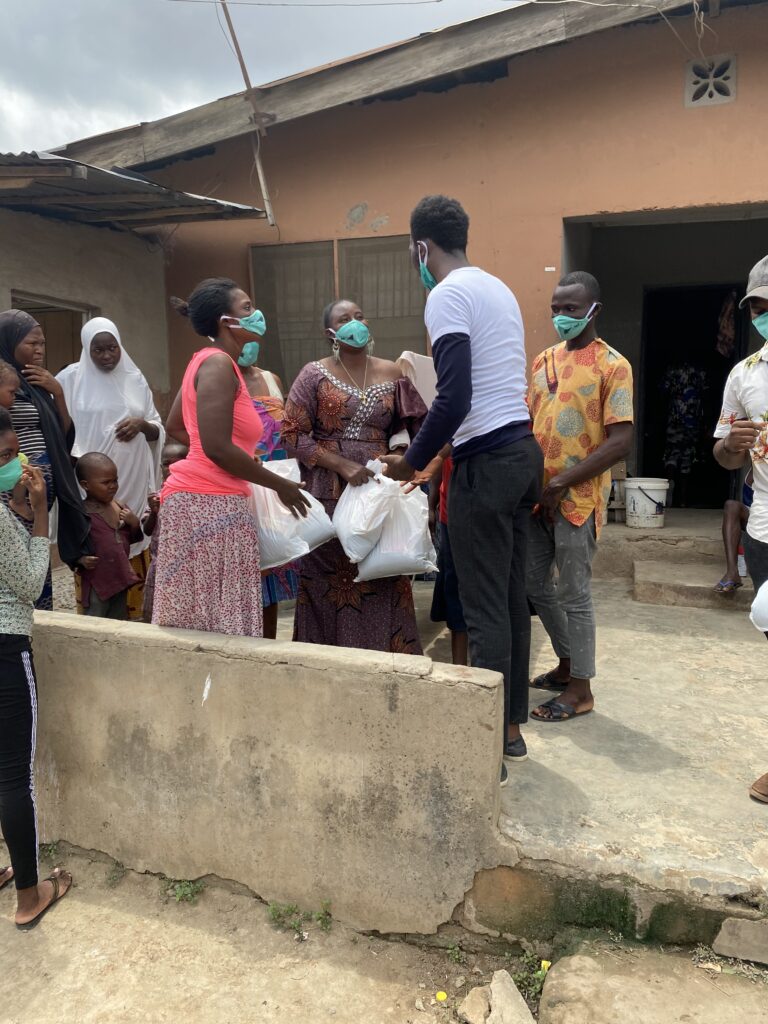 Let's talk about the ongoing pandemic. What are the challenges (apart from COVID) faced by Nigerians mentally and physically?
Well, Nigerians are facing a myriad of challenges both physically and mentally. But the advent of the COVID-19 has negatively impinged on these challenges. But I would like to highlight the lack of food and adequate health facilities. This is because I experienced first-hand both challenges in different dimensions during this pandemic.
To start with, I worked with Christian Medical and Dental Association of Nigeria and the Federal Ministry of Humanitarian Affairs, Disaster Management, and social development to distribute food palliatives to about 36 thousand families in Lagos state through the Lagos Home Grown Food Feeding Program. I was shocked and saddened at the numbers of people who really went hungry during this pandemic. It was really heartening.
Since after the pandemic lockdown, my mother fell really ill and was taking to both private and teaching hospitals. Eventually, she passed on the 16th of August. During the period of her illness, I witnessed firsthand the extent to which our healthcare system is poorly developed and the several backdrops existing in it.
The major contributory factors of the challenges stem from the government's unresponsiveness to the needs of Nigerians, corruption economy, and political instability.
We are gradually returning to how life was before this pandemic. What is your advice to people who have to work and make ends meet? How do they stay safe this period?
I would strongly advise everyone to follow the NCDC Guidelines strictly. Truth is that COVID-19 is still out there and is spreading fast. Whenever contact is to be made, both parties must be very protected with nose masks, face shields and hand sanitizers. For healthcare workers, a hazmat suit is also recommended for use.
Read Also: 5 Signs Of Poor Mental Health