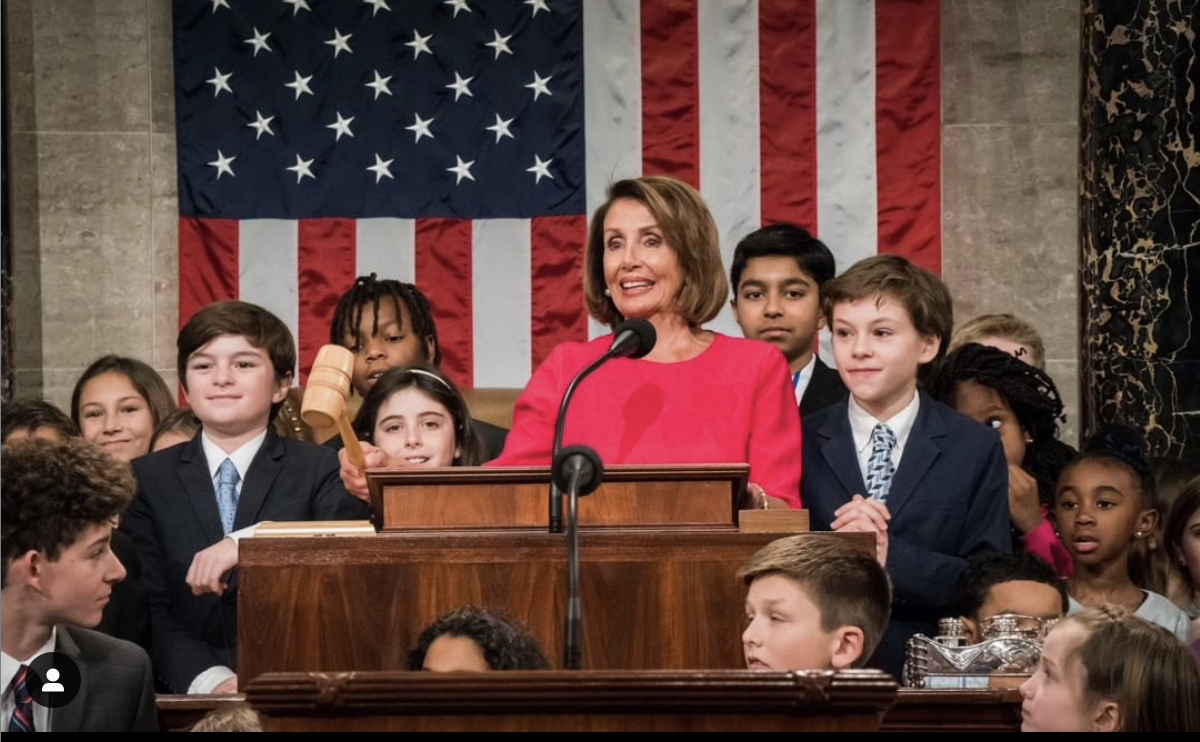 Pelosi was born Nancy Patricia D'Alesandro on March 26, 1940, in Baltimore. She was the last of six children, and the first daughter. The family lived on Albemarle Street in Little Italy. Nancy's neighborhood was a loyal Democratic Party stronghold in Maryland politics. Little Italy was a working class and largely Roman Catholic neighborhood which was located near the city's main harbor. The local church, St. Leo's, and the nearby Democratic Party office were the centers of social and economic life for Italian-American families. Nancy Pelosi earned her degree from Trinity in 1962. She then served as a congressional intern for a Maryland senator. Nancy Pelosi thought about law school, but followed the more traditional path for a young woman of her era, that of marriage.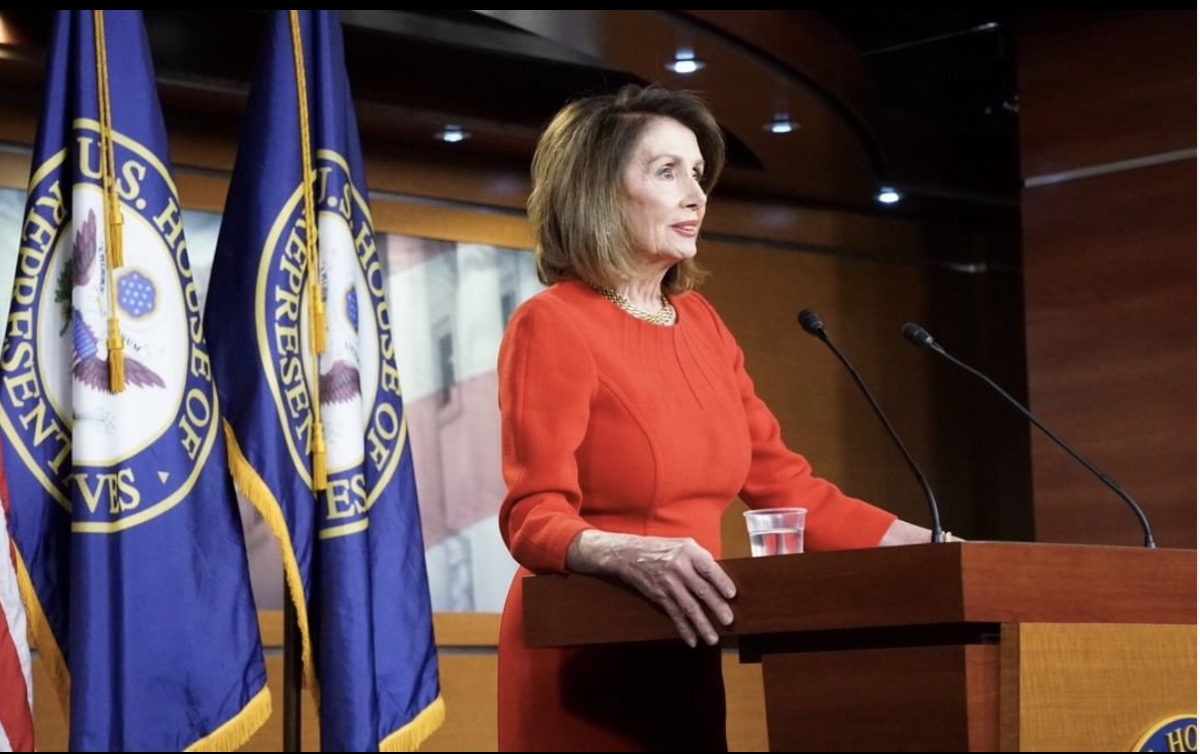 Her husband, Paul Pelosi, was a recent Georgetown University graduate and a native of San Francisco. The couple settled in the New York City area, where Pelosi' new husband worked as a banker. She began raising a family, and was the mother of five by 1969.(Noteablebiographies)Focused on raising her family, Pelosi slowly got into politics, starting out as a volunteer for the Democratic Party. Parties were hosted by her and she helped with campaigns. Pelosi rose up in the party ranks, serving as a California representative to the Democratic National Committee from 1976 to 1996. Nancy also served as the state and northern chair of the California Democratic Party. (Biography.com)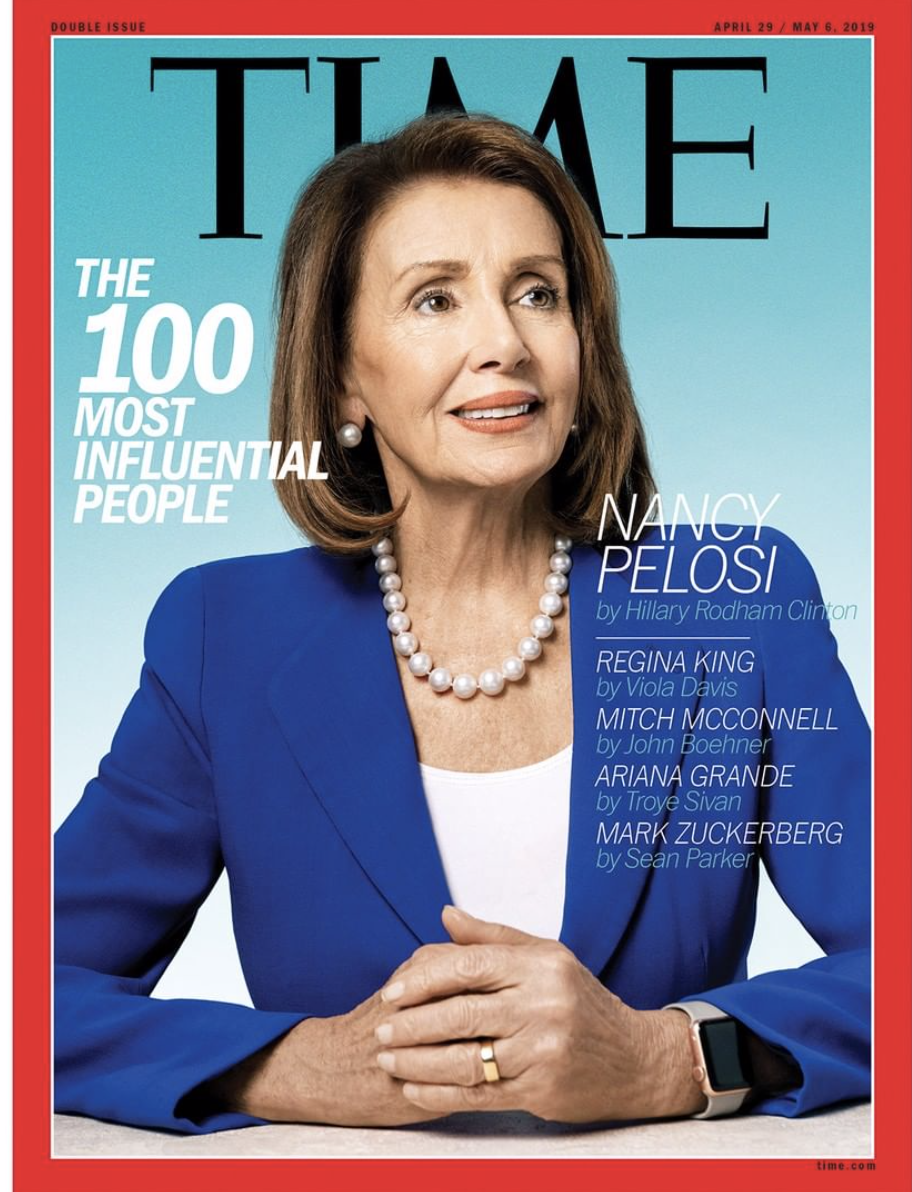 Nancy Patricia Pelosi is an American politician who has served as Speaker of the United States House of Representatives since January 2019. She was First elected to Congress in 1987and is the only woman to have served as Speaker. She is the highest-ranking elected woman in United States history.[2] Pelosi is second in the presidential line of succession, immediately after the vice president.[3]
Feature Photo Credit: nypost.com
Hashtags: #poltics #politalwomen #womeninpolitics #historicalwomen #democracy #democraticparty #nancypelosi #donaldtrump