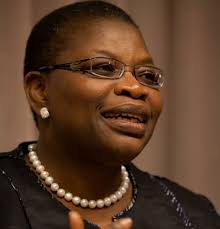 Obiageli Ezekwesili, is a Nigerian chartered accountant from Anambra state who is married to Pastor Nedu Ezekwesili of the Redeemed Christian Church of God (RCCG)[1]. She was a co-founder of Transparency International where she served as one of the pioneer directors of the global anti-corruption body based in Berlin, Germany. Obiageli served as Federal Minister of Solid Minerals after which she served as Federal Minister of Education during the second-term presidency of Olusegun Obasanjo. She subsequently served as the Vice-President of the World Bank's Africa division from May 2007 to May 2012 and was replaced by Makhtar Diop. Ezekwesili was nominated in 2018 for the Nobel Peace Prize for her work in transparency in the extractive sector. (wikipedia)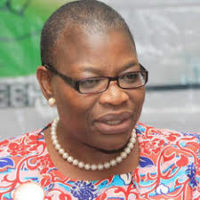 All of Obi Ezekwesili's life has been lived in the public domain. Her disdain for corruption as a public office holder in Nigeria was enough to earn her the 'Madam due process' sobriquet. These days, Oby intersperses her work as one of the continent's most sought after consultants, with standing in the gap for the kidnapped Chibok schoolgirls who were abducted by terrorists in 2014–an advocacy that has since caught global attention.
The Bring Back Our Girls (BBOG) advocacy group is also used by Obi Ezekwesili to draw global attention to the plight of all persons who have been abducted by terrorists from Nigeria's war ravaged northeast region. She was the main female candidate in Nigeria's 2019 presidential election. However, she withdrew her candidacy to help build a coalition to defeat the ruling All Progressive Congress. Obi Ezekwesili is passionate about what she does. According to her, If the job doesn't serve a bigger purpose or touch lives, count her out.
In her own words, "I do not see career as a job; I see career as an assignment. My belief is that my life is a continuum, and being a continuum means that I am not here to do a job so that I can earn income, or so that I can have a good life on earth. No. It is that my life was given to me by God so that I can have a purposeful impact according to what he has created me to be". (pulse.ng)
#bringbackourgirls #bringbackourgirlsalive #chibokgirls #bokoharam
Instagram: @obyezeks