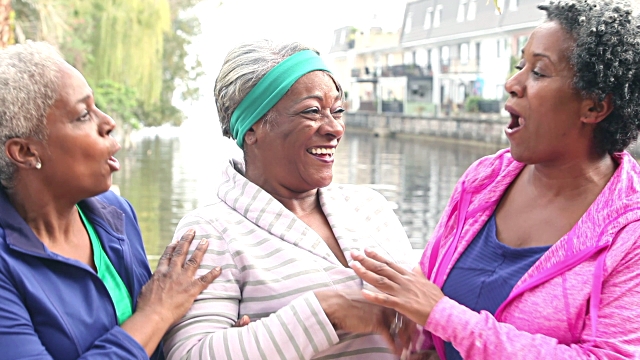 Even though retirement might seem a long time from now, it is very important to start planning for it as soon as one hits the 20's or 30's or when you realize it.
It will really be painful to reach that age when you are not as strong and agile as you used to be, only to find out you once again, have to depend on others.
Below are some ways to prepare for an easy and happy retirement.
Open a pension account like yesterday:
Many companies are now mandated to open an account for their employees for a pension but if you fall into the category of those who don't have one, do yourself a favor and open one.
The habit of saving automatically on an ongoing basis is very important and by setting yourself up with automatic paycheck deductions or transfers to a pension account, you're getting into the habit of putting money aside for your future. Aim to save at least 10 percent of your gross income and work up from there.
Get out of debt: Keep in mind that not all debt is created equal. If you have high-interest debt, this should be one of the first things you try to pay off because it's costing you the most. Then, look at your other debts and decide the most effective way to repay them.
As you pay off your debts incrementally, put your "extra" payments to new debt.
Get a financial education. It's incredibly important that you understand what is happening with your money. Ask questions of your accountant, attorney and financial planner. Read books on personal finance. Read the fine print on contracts, agreements and anything else you put your signature on, and ask questions before signing. Knowledge will help you to grow your money, and there are no stupid questions.
Take advantage of free money and benefits. Employee benefit booklets are not the most riveting read, but they're full of useful information. Find out if your employer offers a health savings account, dependent care savings account and flexible savings account. These benefits will reduce your taxable income and increase your ability to save more.
Increase your earnings potential. One of your most valuable assets is your ability to earn an income. The more you learn and the further you advance your career, the more you will be able to enhance your earnings capabilities and ability to save. There might be skills or certifications you could acquire to enhance your value or diversify your experience. You could also attend conferences, events or training that could lead to new opportunities. When it comes to your education, subscribing to the lifelong learning model will help keep you employable as the job market changes. You could also pursue knowledge about related industries and fields. Some of the most creative and refreshing ideas can come when you're exposed to how other businesses are doing things.
Read the original article here.