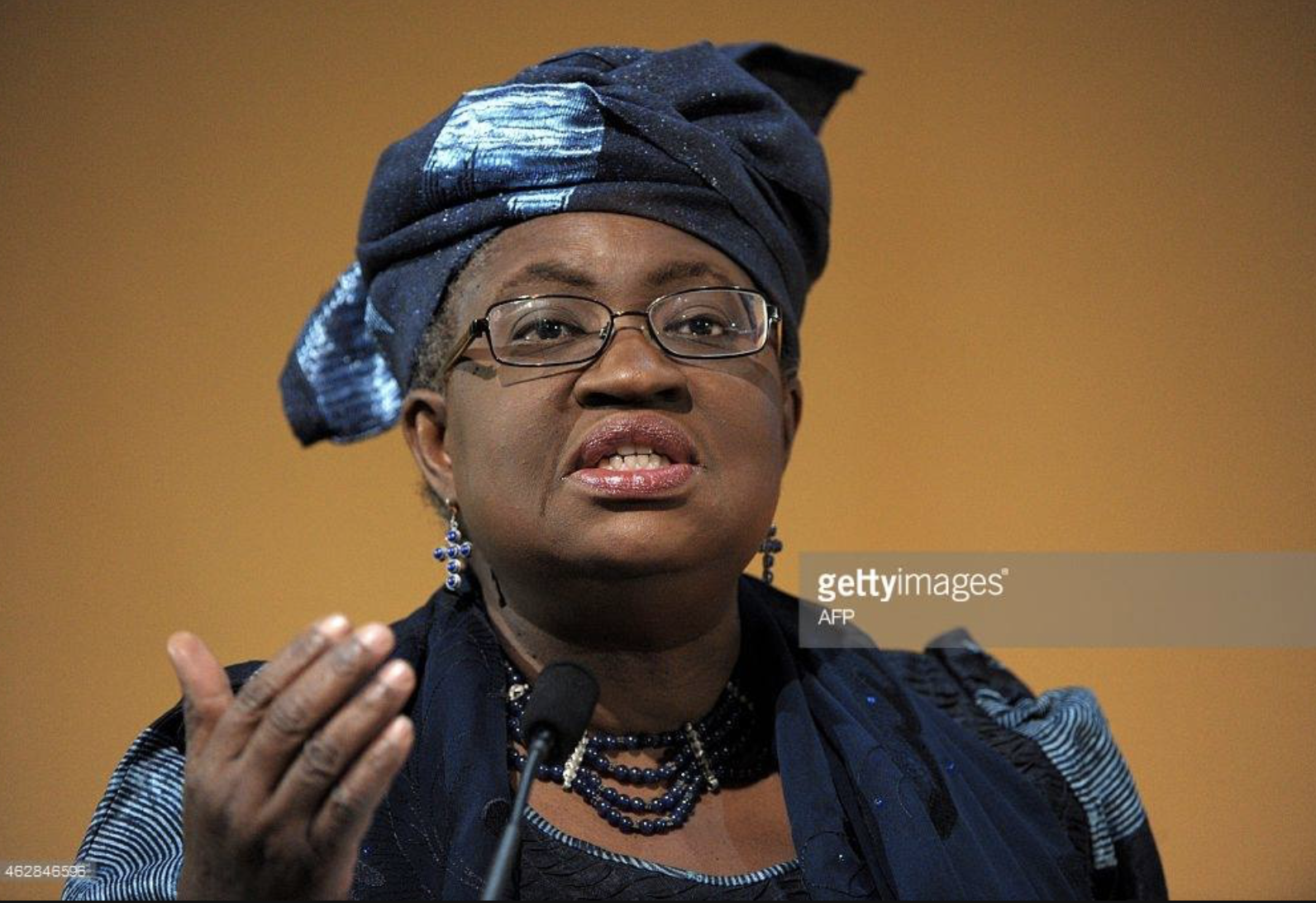 It's a great time to be alive as a woman. Women all over the world are blazing the trail in different fields of endeavor! Dr. Ngozi Okonjo-Iweala is one of such women. She is an author, entrepreneur and an International Development Professional.The Chair of the Board Global Alliance for Vaccines and Immunization (GAVI), and the African Risk Capacity (ARC).
She was also a two-time Minister of Finance, Nigeria and former Managing Director Operations World Bank. She has recently been named Harvard University Kennedy School 2020 Angelopoulos Fellow.
Here are a few things we can learn from her journey as career women as we become role models for girls in our society and strive to achieve a world where there is gender equality.
Age Is Only A Number:
Dr. Ngozi is 65 years old yet her grit to change the world is not slowing down but getting stronger by the day(she is a chip off the old block. Her father wrote his last book at age 90). "Too much talk about gender equality, let's get it done". "Let's push more financing for our women!" she wrote on her twitter handle. At the just concluded world economic forum, she was "celebrating Gavi@20. Proud that GAVI seeks to work itself out of a job. 15 countries graduated taking charge of their programs, 10 in transition. Beyond aid to sustainability."
No Dream is Unattainable:
She has daring dreams! No wonder, daring feats are what she accomplishes—"She is the first female Finance Minister and the first female Foreign Affairs Minister in Nigeria. Also the first female and black candidate to contest for the presidency of World Bank Group in 2012" (enterprenuers.ng). Also,"as a key figure in President Olusegun Obasanjo's cabinet between 2003-06, she organised an $18bn debt write-off for her country, cracked down on corruption and helped Nigeria obtain its first ever sovereign debt rating." (Mike Lobel BBC). It will interest you to know that Dr. Ngozi started her career as an intern at the World Bank and rose to the rank of the number two position (Managing Director, Operations) in a career that spanned 25 years.
Whether it's in your personal or professional life, dream very big. Your life will only go as far as your dreams and aspirations.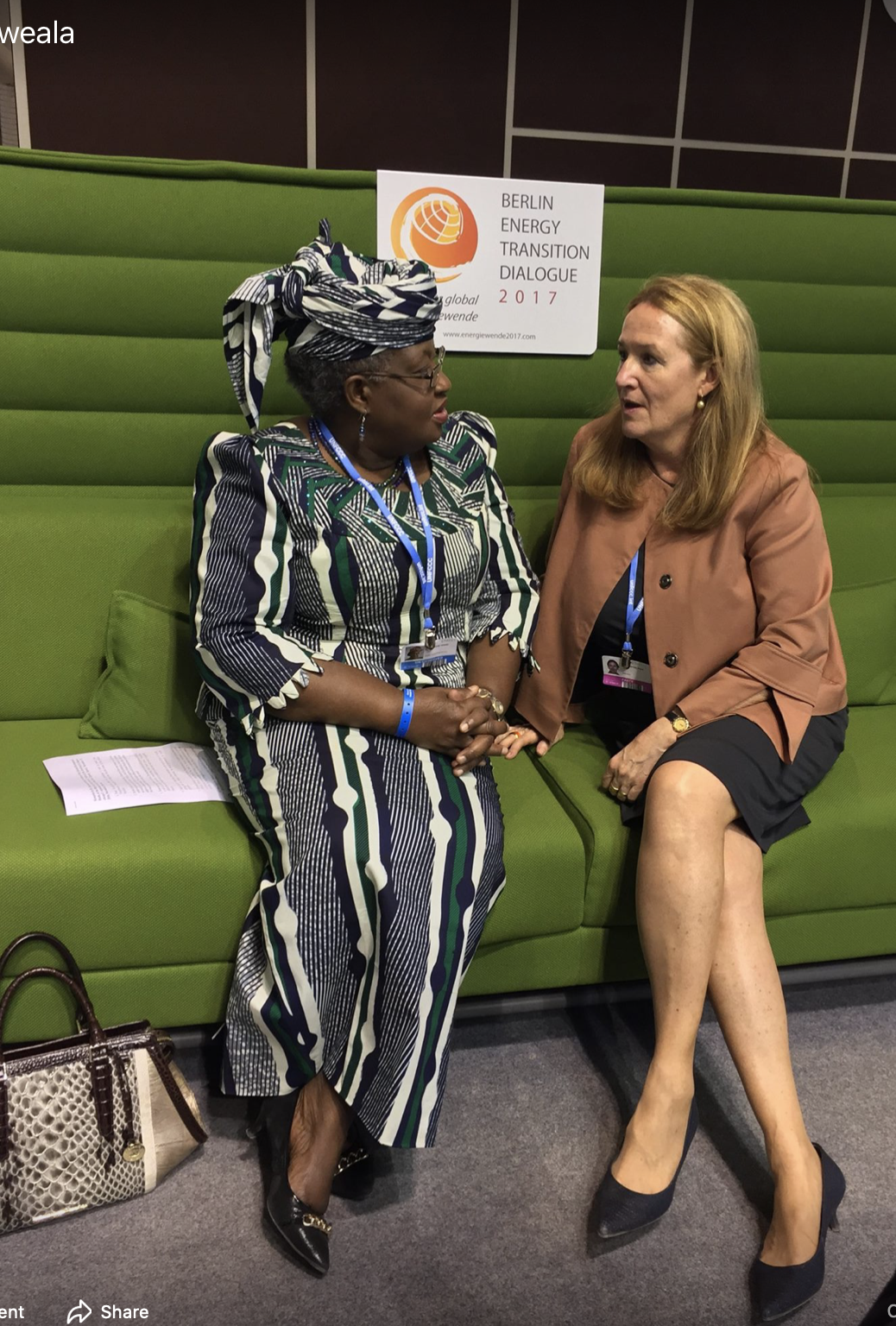 Cultivate your Social Skills:
During her run for the presidency of the World Bank, Dr. Ngozi Okonjo- Iweala was endorsed by three African countries: South Africa, Angola and Nigeria her home country. In addition, she had an overwhelming support from her former colleagues at the World Bank. Well, people wouldn't go all out for you if you are not someone with a likeable personality. One who easily connects with people from different strata of the society. "Many consider the former village girl a perfect fit for the position of president of the World Bank, an organization of 184 member states that lends $57bn (£35.9bn) a year to developing nations". ( Mike Lobel)
Our Girls Can Dream:
The way you raise your girl child matters.Her parents were both renowned professors and believed the girl child is as important as the male child, and can aspire to achieve anything she wants to.
Dr. Ngozi has over nineteen awards and recognition to her name (including Forbes' 100 Most Powerful Women in the World 2013 and 100 Most Influential People in the World by TIMES Magazine 2014 ) and in January was voted by THISDAY LIVE an indigenous Print Media Publication as the Minister of the Decade!Her parents instilled in her the virtues that has helped her over the years to achieve ground breaking records in her career. "He encouraged our daughters to get involved with developing the young girls in the community and to see themselves as strong leaders capable of achieving anything irrespective of their gender" her sister in-law wrote in a tribute to her Father who recently passed away.
Though Times Makes You Stronger:
However, having experienced hardships during the Civil War in the 60's, in Nigeria, Dr. Ngozi believed it helped prepare her to face any kind of situation. "I can take hardship. I can sleep on the cold floor anytime. I can also sleep on a feather bed" she said in an interview with BBC's Mike Lobel.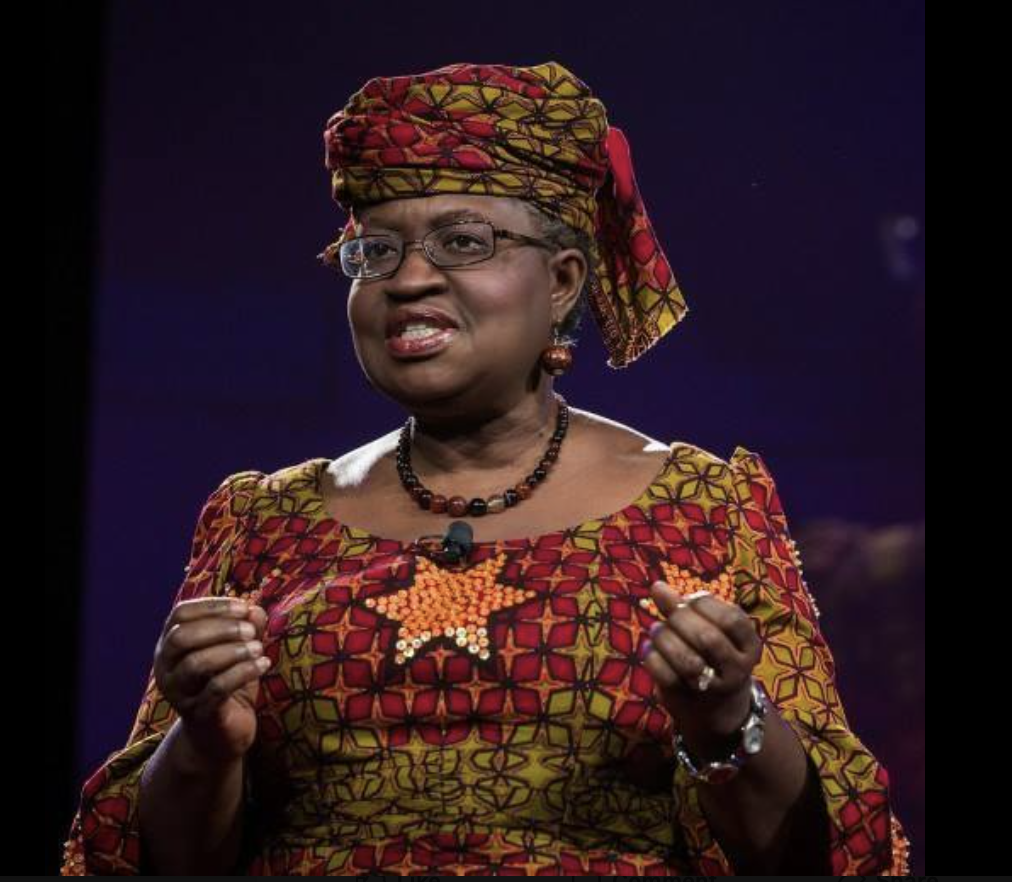 Consistency Breeds Success:
"Success is a long ongoing journey of consistency" writes Udo Okonjo in her congratulatory message to Dr. Ngozi when she was named a Harvard Fellow. Without a doubt,as we strive to become the best version of ourselves daily, we will need to constantly review our efforts because "It's not what we do once in a while that shapes our lives. It's what we do consistently"–(Tony Robbins)
Congratulations to Dr. Ngozi Okonjo-Iweala and to women all over the world shattering the glass ceiling and setting the bar high so women and girls will know that they can be anything they aspire to. We rule the world!
READ ALSO: MEET THE HEROINE: NANCY PELOSI