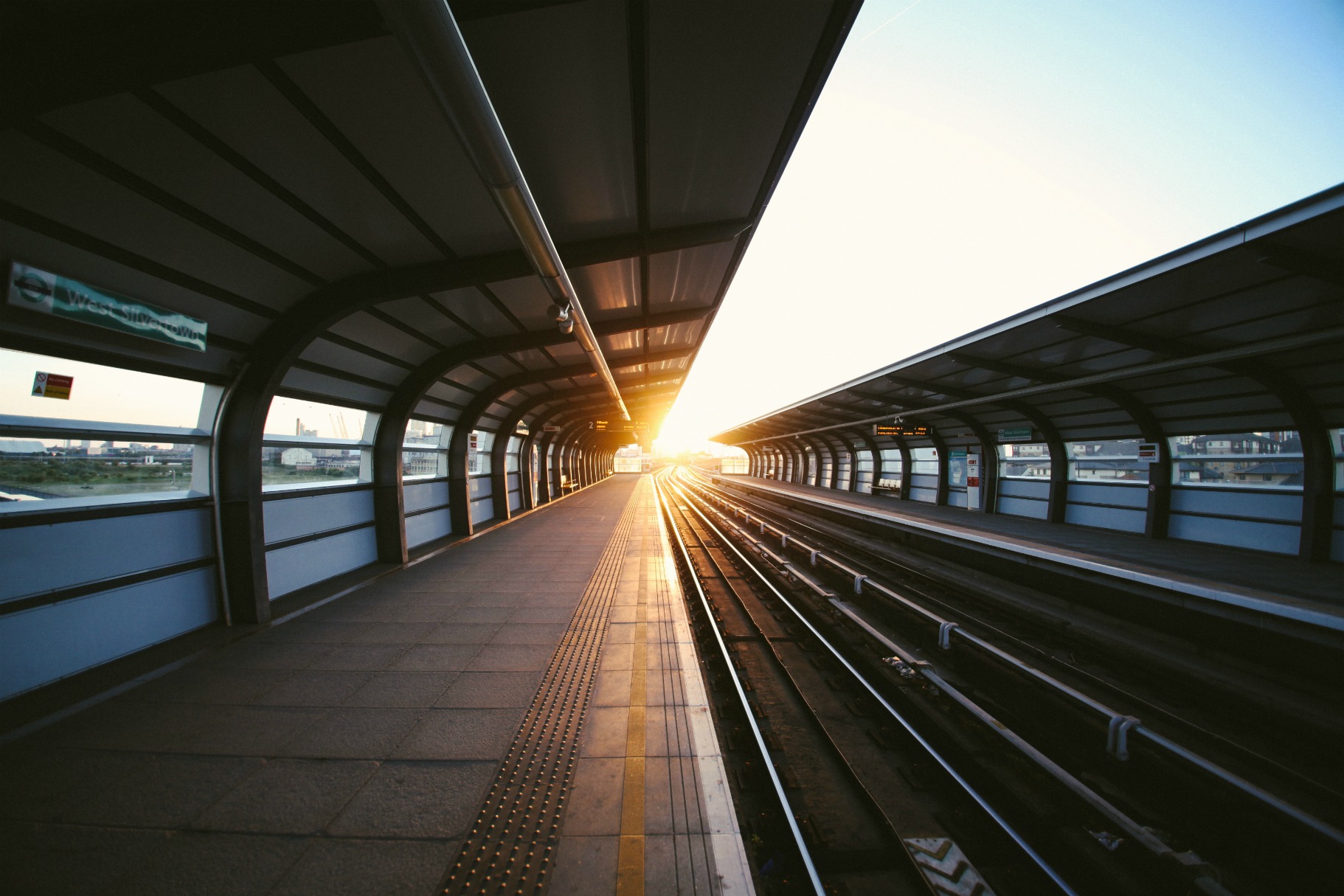 [sidebar_widget sidebar_id="sidebar-1″ width="1/1″ el_position="first last"] [spb_text_block pb_margin_bottom="no" pb_border_bottom="no" width="1/1″ el_position="first last"]
A conversation between Chidozie Akakuru, an Engineering graduate and writer, and Jane Egerton-Idehen, an Engineer and Telecommunications Executive.
When I was five, a very close friend of our family, who was – and still is – a Chemical Engineer brought home a coffee mug with: "I am an Engineer" written on it. I had no idea then what engineers actually did but I was interested in being one. Of course, this was a quite fickle foundation to base a career choice on, and as with most young ones, what I wanted to be, changed almost as often as the weather. Eventually, when it came time to choose a major while filling university applications, I did go back to those early days to draw inspiration for my choice.
Now, it is safe to say that I am a young graduate of Engineering in a time in which buzz words like success and purpose are part of the white noise permeating our daily communication. The prevalence of social media and its tendency to project success (as well as failure) stories has meant that there is more pressure on millennials to 'succeed' and, more often than not, this success is viewed primarily through the lens of the accumulation of financial wealth.
With all that in mind, of the many challenges I have faced as an individual coming of age in today's world, one of the most basic ─ and most significant ─ has been trying to figure out what my purpose is, and on that basis, going on to define success on my own terms.
My dear young brave voice, I have lived four decades on earth recognizing now that many of us might never have a clear enough idea of what our purpose is. That search is like a journey: the more we experience and know, the closer the end seems. There will be very few that can attain that much clarity of purpose in their lifetime. What I have now proposed to do is to rather live each day according to my core values, opening myself to learn and give back. You are a vessel, my young friend, and if we can look for ways to maximize and put this vessel to use, bringing our talents and skills to bear for the good of humankind, we would probably have lived our purpose, at the end.
So, it is essentially living, from day to day, in the belief that everything would converge, at some point. That's very insightful.
I wonder, though, whether you still ever get to that point in which some things seem clear and yet others remain unknown? Do you for a moment wonder what the next year, or two years or three, would bring with them, amidst the never ending motion in this maze we call life? I think that an abundance of options can lead to hesitancy in the process of making key decisions, about the now and the next.
In my own case, do I go for a Masters or a Ph.D immediately after National Service or do I seek for a place in an organization through which I can learn valuable technical and inter-personal skills? If I do decide to join an organization, which would be best at this stage in which learning is most important? Finance is critical too as, at some point down the line, responsibilities would mount which would need to be taken care of. What are the pros and cons of each considered option and how would they play out, say five years from now?
Everyone's, path and journey is unique, just as our individual fingerprints are. The uncertainty and wonderings of life never end. I wonder too if I am training my children in the right path. Am I too strict or too lenient? Would I still be married? Would I still be growing a career in my industry? I cannot tell the future. Every day brings with it a constant review, a chance to do better today, what we could not yesterday.
Yet, amidst these questions, I have learnt to keep moving, to plan and remain hopeful and let my intentions drive me. I say that because the bigger question is not about what you should do, but why. Why are you seeking to do a Masters or Ph.D? Is that a means to escape the uncertainty after college or is that sincerely part of your strategy or future plans? These can only be tools taking us closer to our destination.
I recall seeking the comfort of the known, which is life within the walls of a secured school environment, like you may be doing now. Life will always present you with options at different points of your career. The need to always seek to understand our intentions for making choices and owning the final choice we make will be a continuous part of everyone's story. After my second or third application for a Master's program at MIT, it became clear that the one and only school I wanted for a Master's degree did not quite feel the same about me. I was running away from poverty, a broken relationship and searching for comfort using the only strength I knew I had then (Intelligence).
Fortunately, I had already started a career in the Telecommunications Industry and the financial problems it solved were quite liberating. Seven years later, I went for an MBA, and I was very grateful for that process of waiting. I got to discover so much about myself and with the confidence gained from that period, I have launched into the next phase of my career. So, ask yourself, why should you choose either of those options? Are you comfortable with the answer you give to yourself?
As a young engineer, I am curious about the role of mentors in our lives. Just how important are they? What are the best ways of building mentor-mentee relationships? And to what degree can confidences be shared, without fear of ideas being undermined?
Looking back to when I was an undergraduate student, I think a realization of the necessity of mentors was fairly present; what was more difficult then ─ and, to some extent, still is now ─ was getting the right people as mentors, especially when they led extremely busy lives and found it hard to make out time. While striving to move up the career ladder, did you have any mentors? And if you did, did you find them helpful?
They say experience is a great teacher but why learn only from your experience and mistakes all the time if we have people who have gone before us and can share their experiences. Looking back, I can say, mentorship can sometimes be overrated. I have learnt that mentors in one area of your life do not necessarily translate to perfect mentors in other parts of your life. My first formal mentorship almost blew up in my face when I thought a mentor in my career could apply to my marriage.
You are a complex being with various aspects to your being. Seek out mentors and sometimes life throws you mentors. You alone are responsible for defining the aspect of your life you want them to support. Always remember that you are the driver of that relationship, so make out time to define goals you want to achieve with each relationship and show up prepared for your mentoring sessions. Never be too afraid to seek out mentors; you might never know how lucky you will be. Mentorship is a journey, and as you mature, you might not see the relevance of some relationships. Always give back what you have received, so learn to mentor others if you are being mentored.
A couple of years ago, while still in school, I recall reading a book, Stephen Covey's "The 8th Habit", in which the author talked about the half-life of any kind of specialized knowledge in the modern economy being roughly two years, in a bid to emphasize the need for constant learning and re-learning, what he termed "sharpening the saw".
I am just starting out my career journey in the midst of rapid technological change. When you started out in the Telecommunications Sector, GSM technology in Nigeria was just starting to achieve mainstream usage. Since then, all over Africa and the world, smart phones and tablets have long replaced those early models, and with all these, significant advances in Artificial Intelligence, Machine Learning and Data Science are transforming the way we work and interact with our devices, and with ourselves.
I'm curious about how you continually learn and seek to stay ahead of the curve, amidst all of these changes, especially with various urgent matters competing daily for your time and attention.
Learning, my friend, is a lifelong journey. In the words of Maya Angelou, "I am en route, I don't know when I know enough, I know I know a lot… but I still don't have it all." You need to deliberately seek knowledge. Welcome to adult life. My advice is to always seek after knowledge like one seeking air to breathe. You might take advantage of trainings, seminars or conferences either offered by your employer or professional associations. Learn to always find time to read. When, as a dad, your kids start to demand your time and work also asks for some more, always spare some time for yourself to learn, for if you know better, you will act better.
Learn to adapt because your structured approach to learning will need to evolve to make the most of time constraints, such as a quick glance at an article while in the hospital ward waiting for test results of a medical checkup. Watching TV would require deliberately seeking content that expands your knowledge base. Content on your phone, IPad and laptop like YouTube and TED Talks are all mini books packaged as video content. Make use of those, as well.
You will learn, my friend, because no one can quench your thirst for knowledge. That thirst will drive you to adapt, to seek means to drink knowledge even in your new reality.
Steve Jobs was once quoted as saying: "We don't get the chance to do that many things, and everyone should be really excellent. Because this is our life. Life is brief, and then you die, you know? We've all chosen to do this with our lives. So it'd better be damn good." For me, the idea of living a good life, one worthy of the time I spend here, is one which motivates me.
So, given your extensive experience, both career and family-wise, what does living a good life mean to you? And what values do you hold most dear?
A good life for me, my young friend, can best be summarized by a book I just finished reading, "Road to Character" by David Brooks. It is a life that goes beyond creating a resumé virtue (a great career) to building an eulogy virtue. A good life for me is one in agreement with the things I want to be remembered for at my death. It is living my daily struggle to remain centered on my faith, a true wife to my husband, a great mum to my kids, inspiring those that cross my path yet enjoying the career which I have chosen for myself.
Thank you so much. It has been an absolute pleasure. I have learned so much from your words and I think there are other young engineers – young individuals – out there, somewhere, who would also benefit from the lessons you've shared, from your experiences.
Chidozie Akakuru is a Chemical Engineering graduate, Software Developer and Writer. He is passionate about the roles ideas, technology and organizations can play in improving people's lives. He shares his thoughts on a variety of subjects on Medium.
[/spb_text_block]