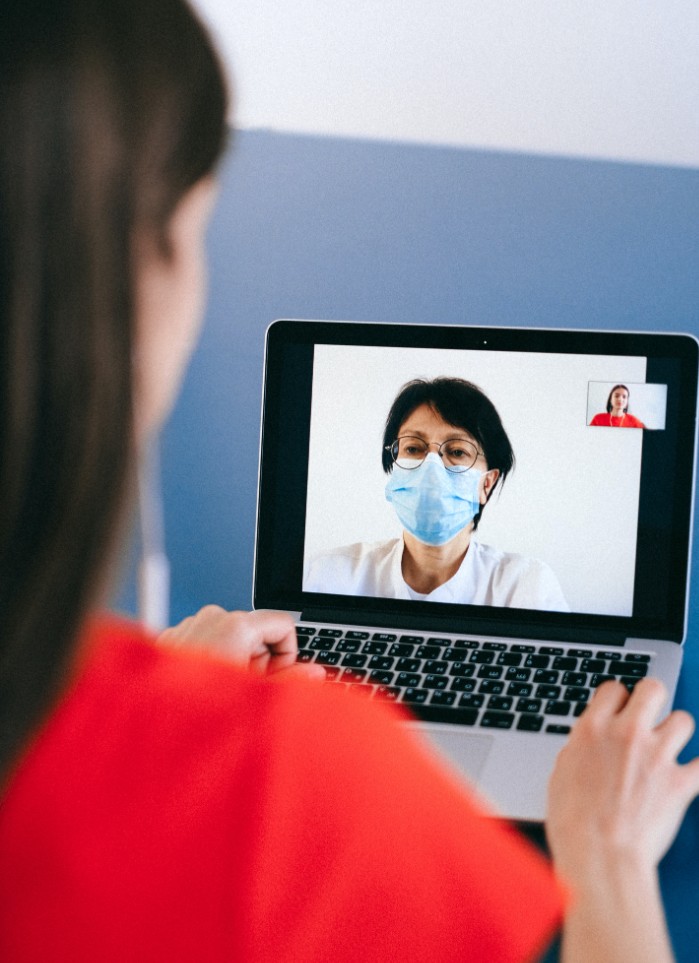 More than ever, there has been a need to employ technology in various aspects of our lives, particularly to live a healthy life. With the advancement in technology, people can be more deliberate about their wellbeing with great comfortability, which is one of the biggest advantages of technology.
Mobile health apps like fitness trackers, calorie trackers etcetera are developed to help people achieve health targets like weight goal, daily calorie intake, though with varying effectiveness. These Mobile Apps can walk an individual who is obese to their target weight. Obesity increases the likelihood of many diseases. Hence, a need to engage in regular exercise and eat a good diet, which is sometimes difficult to adhere to, especially in the absence of a tracker. The app recommends daily exercise, calculates the calorie in foods, and what more? These apps are free and effective.
You can live a healthy life by staying informed. Information is key to living a healthy life. Empowering yourself with the knowledge related to health goes a long way to promote healthy-living. How can you achieve this with technology?
During the onset of covid-19 outbreak, people subscribed to newsletters and emails from reputable health organizations to keep them abreast on how they can live healthily and prevent coronavirus disease. Knowledge, they say, is power and it also liberates you from the famous disease; ignorance. Organizations now have on their blog a section where people can get information vital to their health. People ask questions about their health via this section and even consult their healthcare providers in real-time.
While keeping a health journal is not a recent trend, the integration of technology has made it easier and encouraging. Online health journal isn't just a list of medical records, but also contains fitness goals, documentation of body changes.
Keeping an online health journal reveals your eating lifestyle. It is the link between your lifestyle and your wellbeing. Additionally, it also helps you reveal why efforts to address some conditions or achieve some of your health goals seem to fail.
In Taiwan, the government opened a health bank containing collection of personal records and information. This has been in use since 2014. Individuals can access their medical records and that of their parents and know whether they need medical treatment.
Healthcare is driving towards preventive medicine, people are beginning to realize that prevention is cheaper than treatment. Hence, people are employing various technological tools to achieve this. Imagine if you could get a fancy wristwatch that notifies you about a change in your heart rate or blood pressure. Wouldn't that be amazing? It means an individual won't have to come down with a disease before they can take action on their health. This has led to the development of wearable devices.
How do wearable devices improve our health? By raising an alarm or notifying our healthcare providers at the slightest sign of any medical problem. Some wearable devices also monitor our sleep patterns and track our daily activities.
The fact that technology is integrated in virtually all aspects of our lives has been established and this is equally proven in medicine. One of the challenges geriatric patients may face in adherence to their medications is forgetfulness. Apparently, non-adherence to medications results in treatment failure and worsens illness.
Wondering how you can utilize technology for optimum therapy? Simply get a pill reminder app, input your medication information and it constantly notifies when you need to take your medicine. That makes life easy.
As the world keeps evolving, the need to integrate technology in all areas of our lives keeps rising. Technology can help you stay fit, adopt healthy diets and prevent diseases. By making the most of technology, you can improve the quality of your life and increase life expectancy.
Read Also: Seven Insurance Must have Policies to Secure Your Financial Future