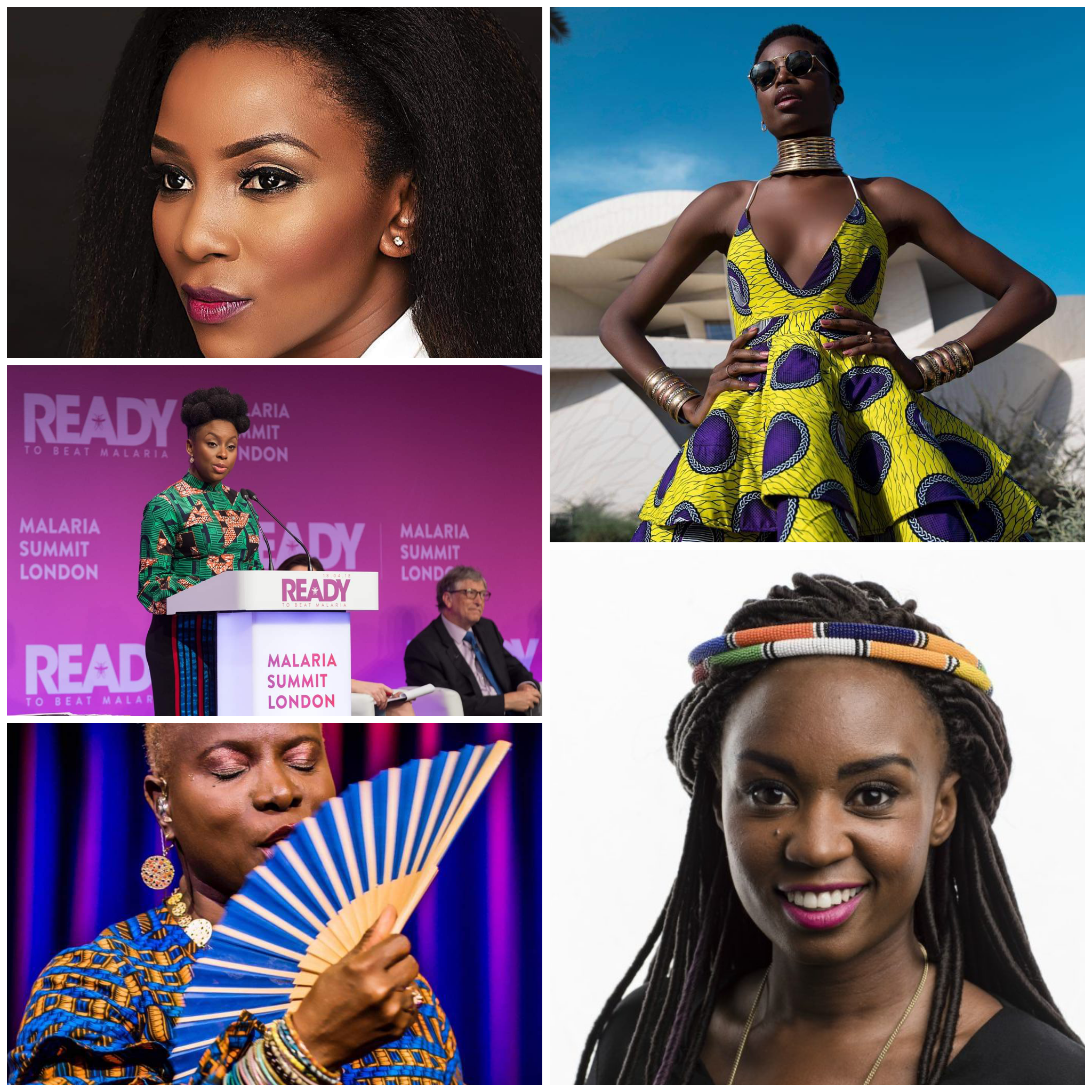 Africa with its rich culture and heritage boasts a tremendous amount of talent Female entertainers especially in the Entertainment Industry. From artists to actors, directors, writers, models, movie producers, you name it and you will find talented Africans at the top of the top of the ladder.
The wide amass of African talent in the Entertainment Industry is so much that a single article would never be enough to celebrate all deserving talents. That is why this article would focus on the top 5 female entertainers who are truly depicting the unique cultural heritage of Africa through their various fields in the Entertainment Industry.
Angélique Kidjo – Angélique Kidjo is a 59-year old Beninese singer and songwriter, renowned globally for her unprecedented musical talent. Her in-depth knowledge of music combined with her powerful voice is enough to transport one into a world of her own. Through her music, she explores and portrays Africa in the way it truly is; a unique continent with endless valuable resources. Of her albums, I am most in love with "Eve" which portrays the women of Africa in their resplendent beauty, character and resilience. Her FIFA album "Afirika", as well as other albs like "Djin Djin" and "Oremi" celebrates Africa's culture in such a way and manner that still manages to keep me spellbound each time I listen to them again. Angélique is also a core human rights activist, who also uses her music to push this cause. In her memoir entitled "Spirit Rising", she raises an unequivocal call for freedom, dignity and human rights. She is a three-time Grammy Award winner, author of 13 albums, UNICEF and UN Ambassador, with countless awards to her name. She has been aptly dubbed as "Undisputed Queen of African Music" by the Daily Telegraph, "Africa's Premier Diva" by the Time Magazine, and "Africa's greatest living diva" by the National Public Radio. What more? She dearly loves African prints like nobody else and practically only wears them.
Maria Borges – Maria Borges is a 27-year old Angolan model whose modelling career commenced when she placed second at the Angolan edition of the contest Elite Model Look in 2010. Now seven years after her debut in 2012, Maria has since become a force to be reckoned with in the modelling industry. She's modeled for numerous famous brand such as Givenchy, Tommy Hilfiger, L'Oreal, Mac Cosmetic, H&M, Bobbi Brown, Forever 21, and C&A and has appeared in every Victoria's Secret Fashion Show since 2013. Borges made history in 2017 when she became the first African woman to feature on the cover of the American version of ELLE; a notable achievement that had only ever been achieved by the Sudanese model Alek Week 20 years before Maria did so. But what I particularly find most refreshing about Maria is her pure love for African prints which she most effortlessly incorporates into most of her attire and gracefully carries it off in a way nobody else ever could. Through this way, she seeks to promote the African culture and inspire Africans to own up to their heritage. One of my major secret pastime is stealing away to her Instagram account @Iammariaborges to 'wow' over her traditional wears, poise and carriage.
Chimamanda Adichie – Chimamanda Adichie is a 42-year old Nigerian novelist and writer whose excellent mastery of words translates into creative and well-articulated books – of course, this is just stating it mildly. Times Literary Supplement described her as "the most prominent" of a procession of critically acclaimed young anglophone authors who is succeeding in attracting a new generation of readers to African literature. She is the author of 3 novels, 3 short fictions, 2 book-length essays, and 1 short story collection. Her most famed book "Americanah" which talks about racism and the ugliness associated with being black in a white society, disrupted the literary society and won the 2013 National Book Critics Circle Fiction Award and is also currently being developed into a Television series. Through her works, Chimamanda continually talks about the African heritage, sometimes talking about patriarchy and postcolonial dictatorship as depicted in Purple Hibiscus and Half of a Yellow Sun, and in other times talking about the resilience of Africans by focusing on the romantic and existential struggles of Ifemelu in her book; Americanah.
Wanuri Kahiu – Wanuri is a 39-year old Kenyan film director, producer and author whose singular focus is to challenge the pessimistic representation of African realities and futures, by using aesthetics of Afrofuturism to demonstrate African-led creativity. Stating it simply, Wanuri knowing the power that the movie industry wields in creating images, has made it her mission to create only images for the future generations that would portray Africa in the way it really is. She is the proud winner of several awards and is also the co-founder of Afrobubblegum; a media collective dedicated to supporting African art. Her most famed and first feature film, "From a Whisper" which focuses on the aftermaths of bombing, has been a hit receiving 5 awards and 12 nominations at the African Movie Academy Awards.
Genevieve Nnaji – Genevieve Nnaji is a 40-year old Nigerian actress, producer and director whose monumental contribution to the movie industry made her the first actor to win the Africa Movie Academy Award (AMAA) for Best Actress in a Leading Role. She has starred in over 100 movies and is currently one of the best-paid female actors in Nollywood. This female actor who has been dubbed by some as "The face of Nollywood" is exceptional in every way. While it is obvious that her talent propelled her to the rise, one cannot ever doubt that it is her relevance to the industry that has kept her there. Genevieve is the co-founder of The Entertainment Network (TEN), a production company that is fundamentally Nigerian first, seeking to embrace and elevate Nollywood as an industry, rather than dissociate or deny it like some Nigerian filmmakers are wont to be. The first product of TEN is the internationally acclaimed "The Road to Yesterday" which is said to have revolutionarized the industry with its budget of over 150 million Naira and which started off as part of the neo-Nollywood movement; a movement dedicated to producing more creatively quality movies through the use of sophisticated technologies, as opposed to the natural "Nigerian" tendencies of choosing "quantity over quality". However, where her first movie was a success, her directorial debut movie called the "Lionheart" surpassed even the industry's imagination of success. Through this movie, Genevieve sought to debunk the negative image Africa is portrayed as and craftfully highlights the resilience of the average African woman who is most often expected to prove her worth to her society. There is much to be said about this woman who is set to shake the Entertainment Industry. But just like you, I wait with abated breaths for more of her work,knowing fully well that the whirlwind of change she is set to start is one that would propel Africa to the International stage.
Read Also: How Women Changed the Entertainment Industry