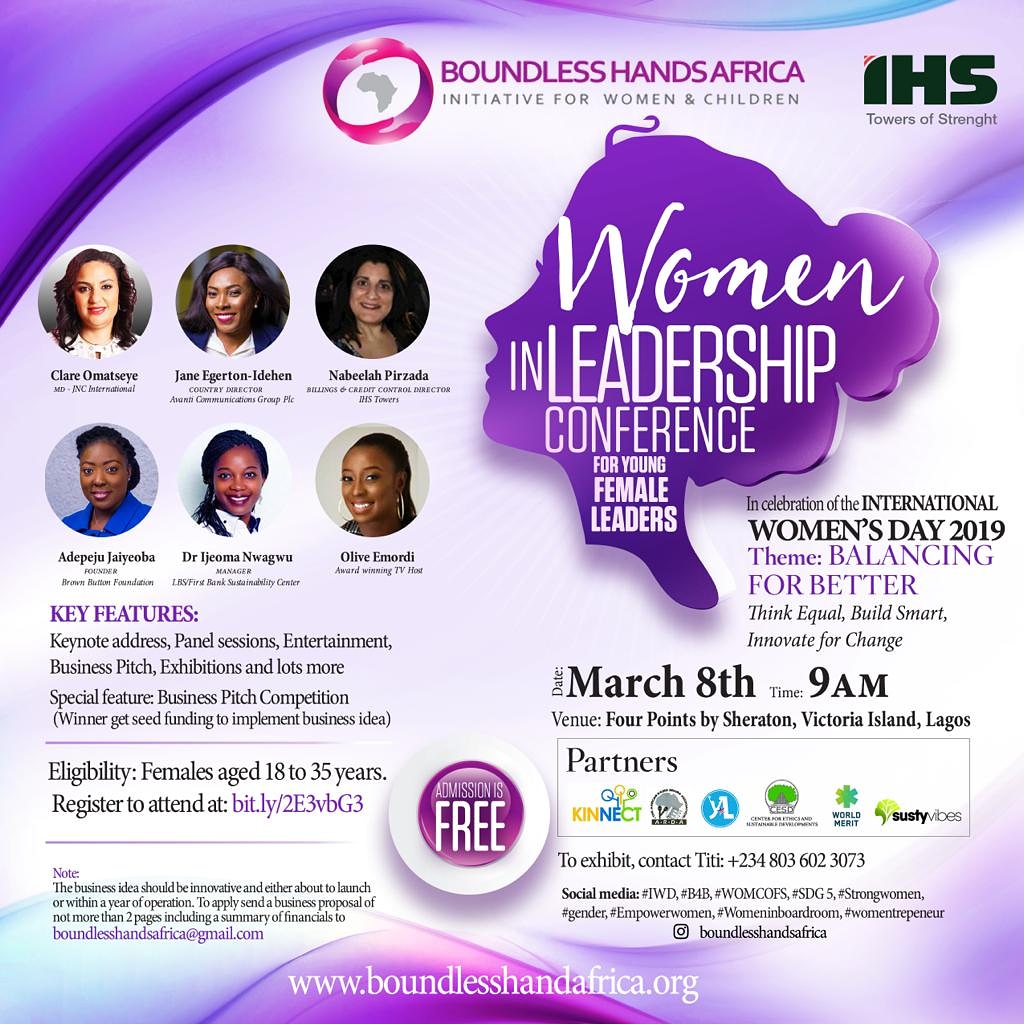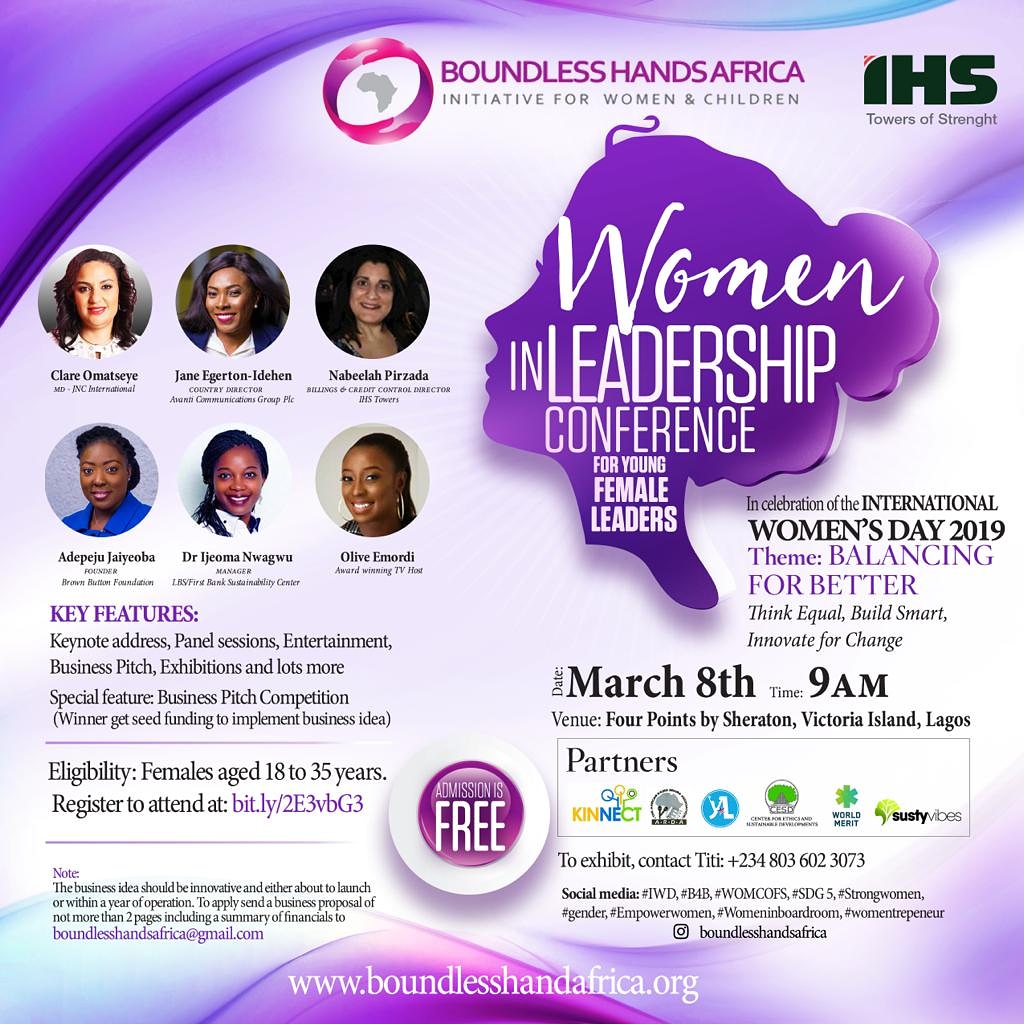 Hiya people @womenncareer is going to be at this year's #womeninleadership conference event by @boundlesshandsafrica and #IHS. In celebration of #iwd2019.
There will be a business pitch competition for young entrepreneurs. With seed funding prize for winners. Are you an Interested female entrepreneur?
Send a proposal of not more than 2 pages to boundlesshandsafrica@gmail.com.