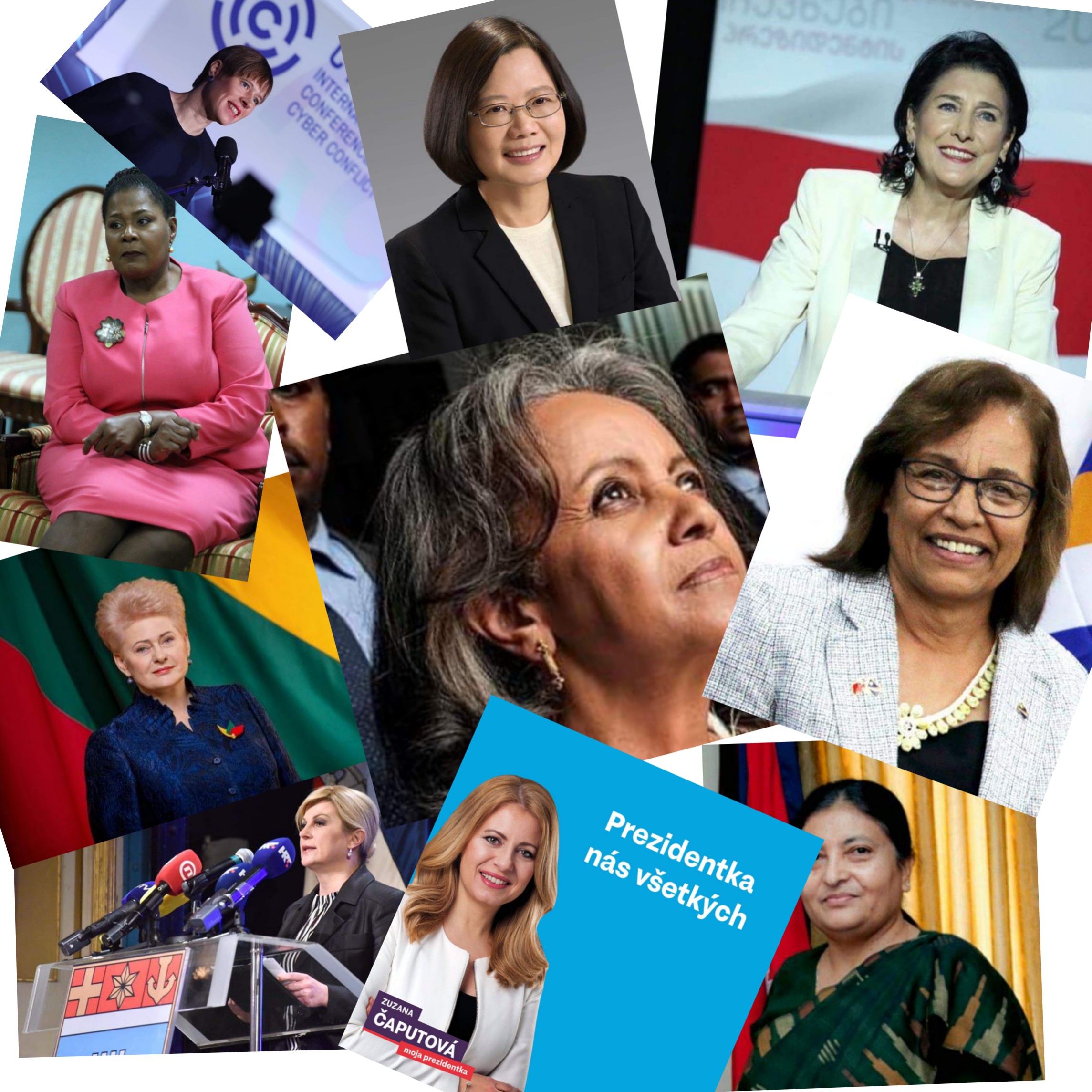 It is no more news that the quest for female liberation has been on for years now. With it, are some other ongoing factors of interest such as pushing for gender parity in Government positions, ending child marriage, balancing the educational imbalance, and enhancing equal opportunities for everyone.
One would think that the efforts being made would culminate in female liberation globally. But no, that's not the case. There are still a few countries patriarchal in nature that they are so averse to having much women in high leadership positions.
Depressing as this may sound, there is some good new, a little light at the end of the tunnel. Some countries are beginning to set the standard for the future by electing female presidents.
Would you like to know some of these female presidents? If so, here's a list of the incumbent female Presidents of our time;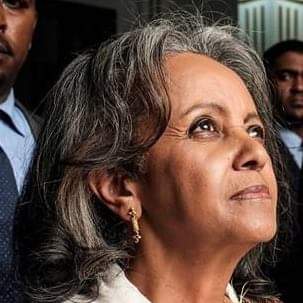 Sahle-Work Zewde – Sahle-Work Zewde is Ethiopia's first female head of state of the modern era. Elected on October 25, 2018, She is currently the only sitting female head of state in the whole of Africa. Though her position is largely ceremonial given that the Prime Minister holds more power over the government, her position still wields a lot of power and is not without its challenges. Some of the challenges she faces as the head of state largely stem from the country's recent political history. Due to past political violence, Ethiopia faces challenges relating to governance, security and socio-economic development. In less than 200days of service, Sahle-Work has recorded tremendous success in terms of widening up the political space, expanding bilateral relations with other countries, as well as promoting gender equality and women empowerment. As a testament to her successes, Sahle-Work was nominated as among the 100 Most Reputable People on Earth in a list that recognizes leaders who have maintained a high level of credibility in discharging their duties, and have kept commendable and exemplary reputation for public emulation.
Salome Zurabishvili – Elected on December 16, 2018, Salome is the first ever female president of Georgia. Upon coming into power, Salome has been faced with the challenges of solving the civil unrest and security issues rampant in Georgia. She has been notably successful in boosting the security levels and cooperation in the Black Sea. This she did by proposing the creation of a "centre of excellence" and has on 25th March, 2019, broken a record by becoming the first non-EU member to join the European Union's Long-Range Identification and Tracking (LRIT) System; a system created for tracking sailing ships.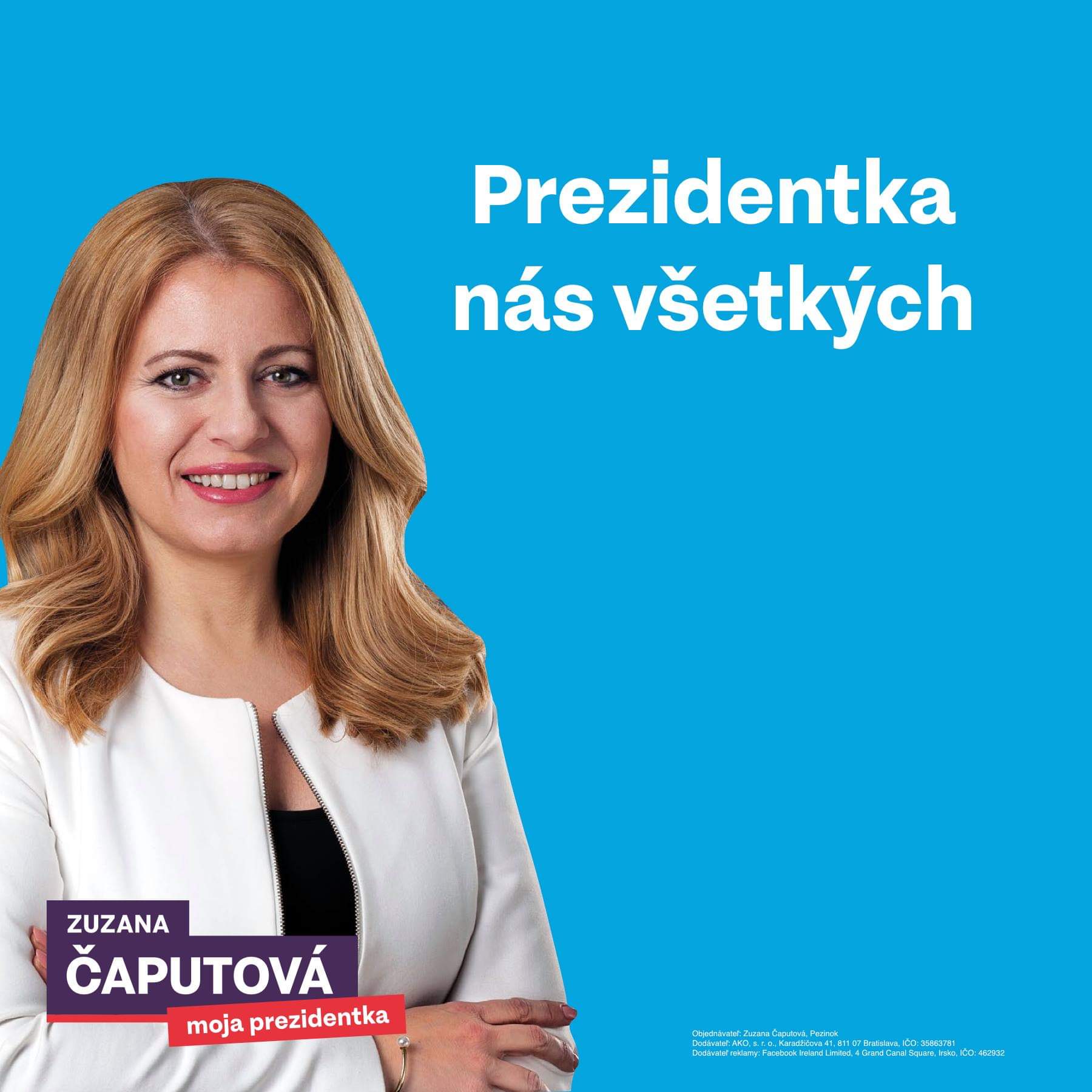 Zuzana Caputova – First female head of state for Slovakia country, Zuzana is yet to officially take office and will be inaugurated to do so on June 15, 2019. Prior to her election, Zuzana had been a liberal environmental lawyer who had been pretty vocal in issues relating to government corruption. With the major challenges being faced in the country as rampant corruption and civil unrest, Zuzana's main mandate is to bring greater transparency to her Government.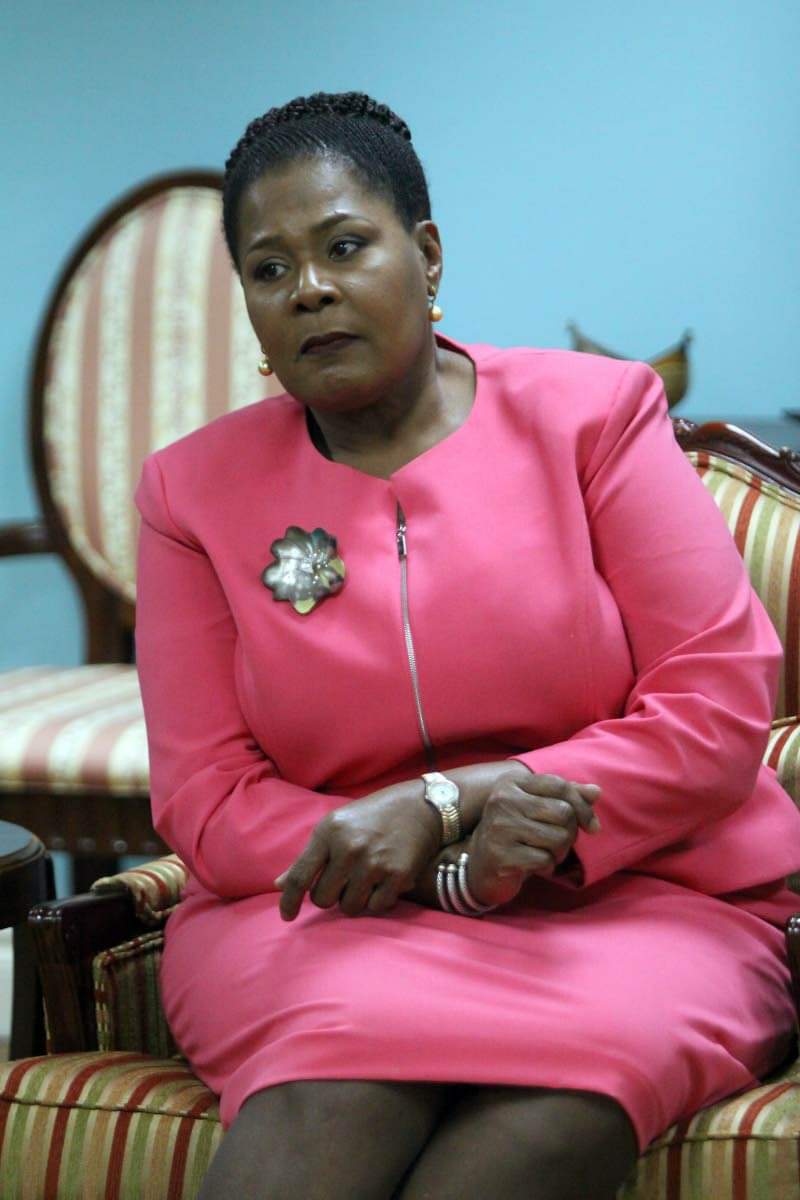 Paula-Mae Weekes – President Paula-Mae took office on March 19, 2018 and became the first female president of Trinidad and Tobago. Being cognizant of the volatile tensions left by the previous government – including the increase in unemployment and murder rates, she has worked judiciously towards solving these issues and has so far celebrated the ostensible turnaround of their economy as her major success.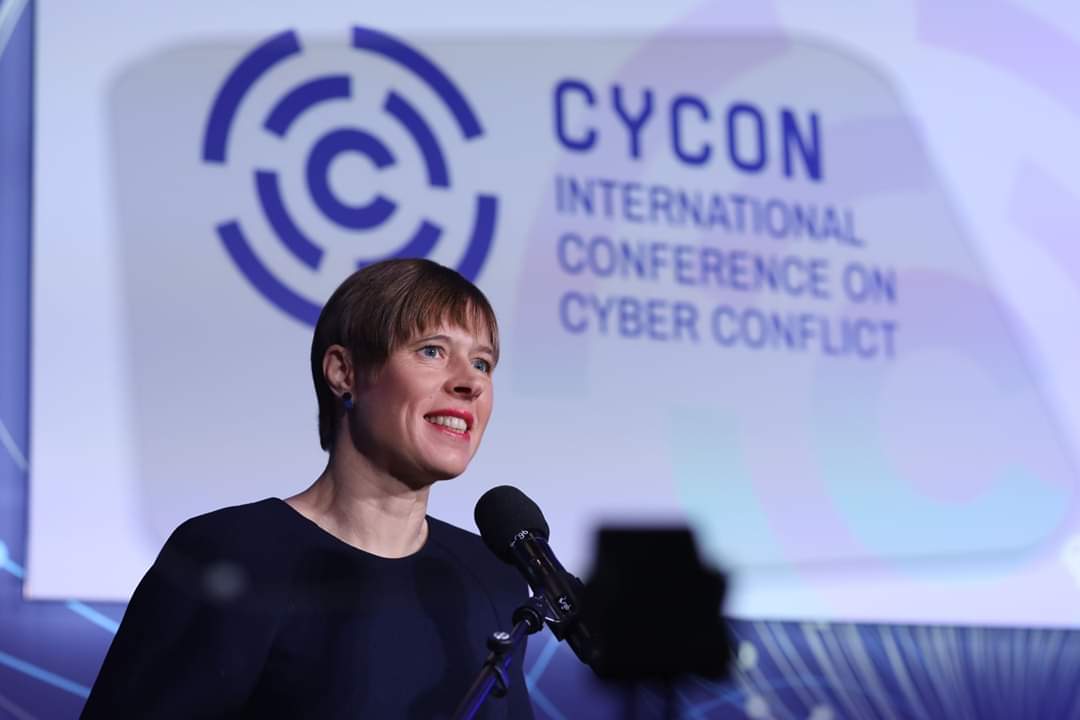 Kersti Kaljulaid – First female president of Estonia, Kersti officially took power as the head of state on October 10, 2016. This position has not been without its challenges as Kersti tries to combat the issues of social and educational stratification, demographic problems, unemployment and social problems, as well as the westernization of Estonian society. But the achievement of President Kersti has been laudable as well. Following in the footsteps of her predecessors to make Estonia one of the top digital countries in the world, she has been somewhat successful in promoting a seamless society for her country through E-governance and E-residency. The E-Residency 2.0 which she launched last year has had proven beneficial effects for all concerned through improved entrepreneurship, leading to increased jobs, investments and business opportunities.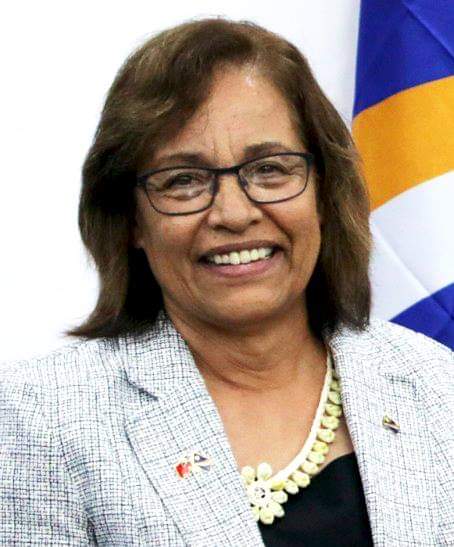 Hilda Heine – The first woman to head an independent Pacific Islands state, Dr. Heine became the President in January, 2016. Prior to her election, she had been somewhat of a trailblazer as she had achieved tremendous personal successes. She was the first Marshallese citizen to earn a doctorate degree and had had a distinguished career in Education with several reputable Education boards. Report has it that Dr. Heine's regime has been successful in combating some of the following long term national challenges being faced by the people of Pacific Islands; climate change, the legacy of ill-health and environmental contamination left by American nuclear testing and ongoing issues of poverty, economic development and emigration to the United States.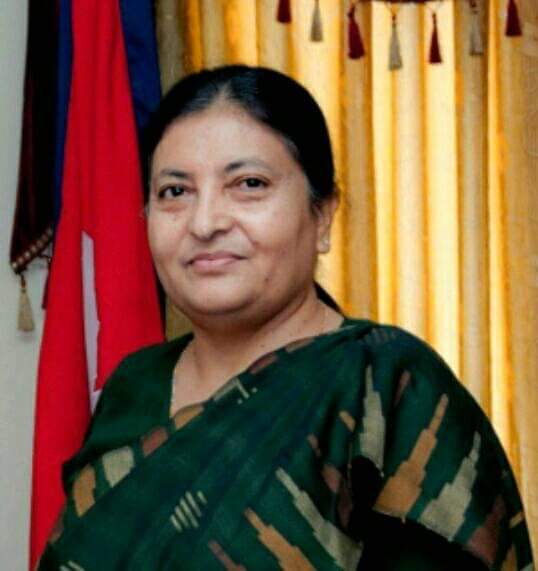 Bidya Devi Bhandari – Bidya became the first woman president of Nepal in October, 2015. Coming into power at a critical point when Nepal was experiencing Natural disaster such as the Earthquake that claimed lives and destroyed major infrastructures, Bidya has made efforts to rebuild the country and has also had major success in ensuring that women comprise of at least a third of Nepal's parliament.
Kolinda Grabar-Kitarovic – Elected on January 11, 2015, Kolinda is the first female president ever to be elected into office and also the youngest person to ascend the seat in the history of Croatia. She's been particularly successful in fostering relations with other countries, especially with the Russian President; Vladimir Putin. However, Kolinda has also faced the administerial challenge of leading an emerging Eastern European economy at a tremendously precarious time after the ravages of the region's bloody civil war.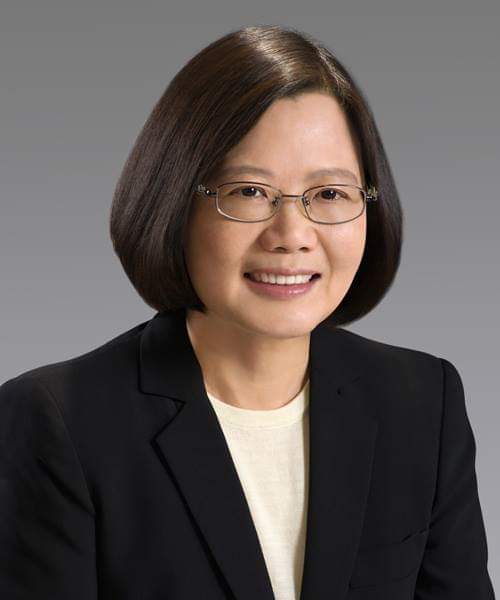 Tsai Ing-Wen – Taiwanese president Tsai was elected in May 20, 2016. One major challenge that Tsai faced upon taking office in 2016 was the deterioration of Cross-Strait relations between Beijing and Tapei. Beijing claims Tapei as part of its territory and has made efforts at pulling Taiwan closer to the mainland, with the ultimate aim of peaceful integration. Upon refusal, Taiwan faced a series of provocation from Chinese in terms of diplomatic isolation through squeezing of Taiwan's International space, co-opting of Taiwan's companies and its best talents through incentives to relocate to the mainland, and excess display of military power along Taiwan's periphery. Despite these challenges, Tsai has been successful in increasing entrepreneurship among youths by introducing incentives, expanding public housing, and government-mandated childcare support.
Dalia Grybauskaite – Elected in May 2009, Dalia is the first woman to hold down this post. Her position as a president has not been without its challenges as she came into power when Lithuania was facing a global economic crisis. A doctor of Economics from the Moscow Academy of Public Sciences, Grybauskaite focused on lifting the country's economic fortunes through stimulation and increment of exportation, offering of tax relief to small business-owners and cutting of public expenditures. The improved economy by 2011 was testament to Dalia's relentless efforts and success.