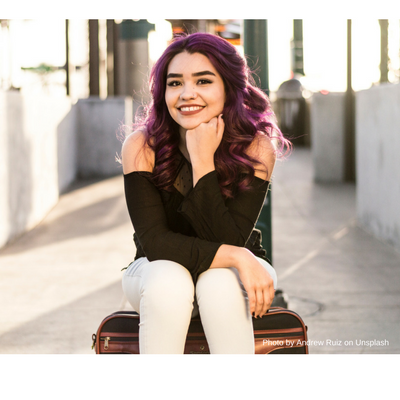 Hello ladies – Happy New Year to you (it's not too late to wish you a Happy New Year, right?). Here is wishing you a prosperous, joyful and successful 2018. I pray that your dreams become a reality and you enjoy every moment of this year. Amen!
I am super excited to be joining the WomenNCareer family and I trust that it will be a most rewarding experience for us all.
Okay, let's get down to business. The year has started in earnest and the official meetings have commenced. Conferences, training, strategy planning sessions and all variants of offsite meetings are now upon us.
So, you have been selected to attend one of these events and you are very excited about it. In addition to the all the important value you are planning to add at the event, you are just more than happy to get away from home and not have to worry about switching on the generator (if you live in Nigeria), making your bed or doing the dishes for a few days – yaay!
All is well with the world and nothing can steal your joy and anticipation about the event until the night before your 7 am flight when you realize 'I am not ready for this trip! How on earth am I supposed to pack for this?' Panic no more – Miss Kemi is here for you! *wink wink*
I  will share some quick tips to help you prepare for your business trips like a pro! Truth is more trips you prepare for, the more efficient you get. This is a real case of 'practice makes perfect'.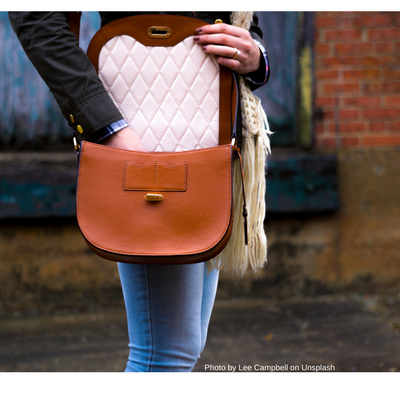 Get the right luggage – This is important. You don't want to be the one team member hustling with a 'Ghana-must-go' bag while all your other colleagues are gliding through the airport like the Rolling Stones. Beyond the aesthetics and optics involved, having the right luggage is important for your comfort – you don't need any back/shoulder pain in your life!I strongly recommend that you invest in a high-quality 4-wheel cabin luggage sized 4-wheels because it's easier to move around without having to bend your back or strain your arms. High quality so that it lasts longer and you don't have to replace too frequently (my first travel box was a gift from my mentor and I used it for almost 4 years before it gave way). Cabin-luggage size because you want to avoid checking-in your bag as much as possible if you're going for a few days. It can be very destabilizing to get to your destination only to be told that your bags are lost, so as much as possible, always have your luggage with you. If you need recommendations, see me in the DM/comments section-can't be doing advertisements for brands that have not paid me, lol.
Get travel-sized toiletries – Now that you have your cute professional luggage, it is time to fill it with cute travel-sized toiletries. If you have sensitive skin like me, you know you cannot use hotel products without your skin declaring war, so you have to pack your own face wash, moisturizer, cleanser and all the other tools of fine girl trade. Also keep the basics in mind such as toothpaste, deodorant/antiperspirant and perfumes. Remember to keep each of these liquids to 100ml or less in volume. Otherwise, airport staff will either force you to check in your bag or confiscate your toiletries. Even if you are not traveling by air, you need all the space you can get in your box for your clothes and shoes! I know some of us have makeup bags big enough to start a side-hustle, so that has to fit in the box too.
Plan your outfits with purpose – Regardless of your destination (local or international), I suggest that you check the weather. I was in Jos last December for a wedding and I am sure I would have frozen if I did not take a sweater and a shawl along. I also recommend that you check the agenda & dress code for the events so that you know what outfits to take.
How can you maximize the space in your small box? Pack non-obvious repeatable outfits e.g. a black blazer that can be worn with different trousers/dresses and accessorized with various brooches, black trousers that can be worn with different blouses/jackets, peep-toe heels that can be worn for either a day or night look.
It is also important to use your travel outfit to maximize luggage space e.g. if you are team #fitfam, it might be best to travel wearing your trainers if you need to take a pair of jeans, wear them as well so they don't #occupythewholebox.
Have a standard checklist, especially if you are a frequent traveler or if you are prone to forgetting things. There is nothing worse than having to pay a ridiculous price for toothpaste because you forgot your 'less-than-100ml' one at home or maybe something worse than that is not having fresh underwear! I think with this last point, I have been able to convince you to create your standard travel checklist immediately! You can even store it as a note on your phone and have it handy all the time.
For me, what works is to have a 2nd set of toiletries that I keep in a separate toilet bag for travel, so that I hardly ever forget the core stuff.
One more important item to have on that checklist (and permanently in your travel box) is different country-specific travel adapters or even better, a world adapter so that you can charge your phones (and post all your 'pepperdem' photos for the 'gram) and your laptop – you don't want to submit your deliverables late because you ran out of laptop battery power!
Keep all travel documents in one place – I once missed an important client meeting because I couldn't get on the flight as I had forgotten my passport at home. Don't be like me – please have all your documents (passport, yellow fever vaccination card, print-outs of hotel reservations, invitation letters from your host, company ID card, etc.) in one place and ensure that the one place ends up being in your handbag. 😊 I also strongly recommend having scanned copies of your travel documents on your phone and in your email drafts – strange things have been known to happen to handbags and backpacks.
I hope you found this helpful and you are ready to take on this year and all your business trips with more excitement and less panic/anxiety. Bon voyage!!!!
Written by Kemi Onabanjo
I also have a blog mainly anchored around travel, life experiences and inspiration see  (Click link)
More about me here: LinkedIn (and all over social media, I guess 🙂 )