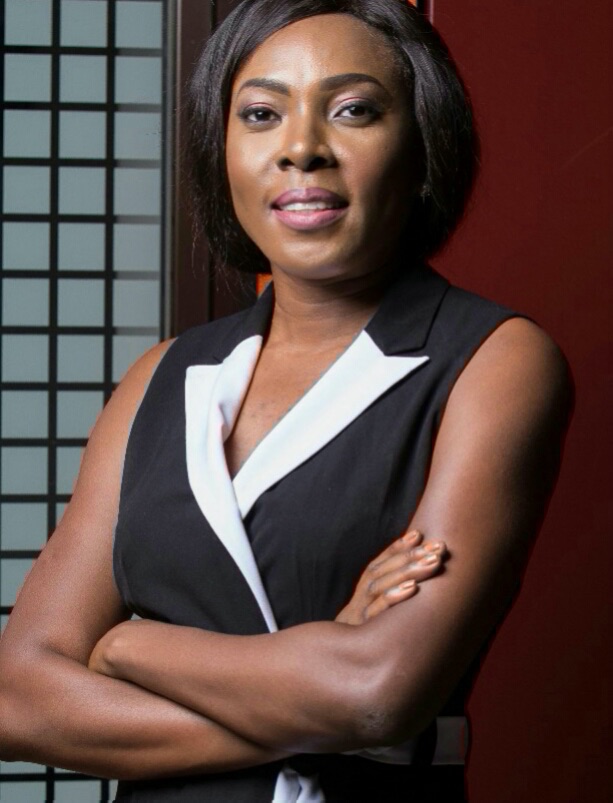 This article is based on the career advice interview we had with one of the respected career women inthe Telecommunication sector in Nigeria. Jane Egerton-Idehen is an accomplished Executive of thriving divisions within two Fortune 500 firms, as well as an advisor, spokesperson, and board member of non profit organizations. She is an expert in the Telecommunication industry with over seventeen years experience."She started her career as Earth Station Engineer at Spar Aerospace Limited in Lagos, Nigeria right after her graduation from the university.
Jane proceeded to Ericsson, Nigeria as a Product Manager in 2003 and became a Sales Manager in 2005. She left Ericsson in 2010 after serving as an Account Manager from 2008 to 2010. She took up a position of Acting Customer Team Head, MTN Nigeria for Nokia Siemens in 2010 up till 2012 when she returned to Ericsson as Senior Account Manager. From 2013 to 2017 she was Key Account Manager Ericsson Ghana & Liberia before returning to Nigeria as Country Manager Nigeria and Regional Sales Manager West Africa at Avanti Communications"–WIKIPEDIA
Jane's passion is to see women grow in their careers. Learning from those who have achieved success in their own career path positions you to be successful on your own path. Here we have curated her advice as it pertains to young professional women seeking to achieve career success.
ON BEING PERSISTENT
Jane says "Life will throw you curveballs, there will be highs and lows. There will be upward movement and sometimes lateral career moves. Learn to keep pushing forward no matter what".
BE FLEXIBLE ON YOUR CAREER PATH
"So when during the year your plans seem not to follow the predetermined path consider changing or adapting them, especially if you have tried severally and it does not impact your overall Vison. For instance, I started my career as a technical person or Engineer and later own moved to Sales. I had to be flexible when I discovered it could still lead me to a path in Management which was my bigger vision".

BALANCING MOTHERHOOD AND CAREERS
"As a woman you can't be a perfect career woman, mother and wife. For instance, some things will slip but you just have to decide on what things should be given the right attention and priority…As a result, you can't be good at everything, have the courage to be bad at some things! I found that very profound and liberating and have applied that as a woman in my career".
ON SELF CONFIDENCE
"It could be an Interview for a job or visa application. Also, it could be standing before a board or client presentation. Own the room with your presence. Do not let the dispositions of others put you off your game".
ON 'BEING'
"As driven, goal-oriented career people, let's know it's just fine to live a bit as we grow our careers".
NETWORKING
"The benefit of Networking I would say is priceless for anyone growing their career, especially in sales. It is a good resource path the way for you. Networking helps you build relationships that connect you to people in the industry and provides information and understanding of what is going on.
It gives you access to Mentors and coaches that can help you with your career growth. I also believe at some level it becomes a criteria for getting senior management jobs. For example, I have been approached severally for Management roles because someone in my Network recommended me".
ON DEALING WITH OFFICE POLITICS
"My advice is that you get informed and harness your skills in this. The process and behaviour in human interactions involving power and authority is vital for leadership. As a result, you would need that to positively to make the right call when required. I would recommend that you be aware of what is happening in your organization however avoid spending all your time doing that alone".
ON DEALING WITH DIFFICULT BOSSES
"There are different types of difficult colleagues/Bosses. I would say for the" Bullies" you set the boundaries and let them know. In cases where it is a boss, I would consider leaving that department or organization if the environment is toxic and not good for growth. There are some scenarios where it is just a boss with very poor managerial or leadership qualities or experience. In this case, I would say you "manage" your boss and use your experience and maturity to navigate their shortfalls".
Here you have it, Jane's advice on navigating your career path. Cheers to your success!
READ ASLO: 7 LESSONS I LEARNT IN 2019