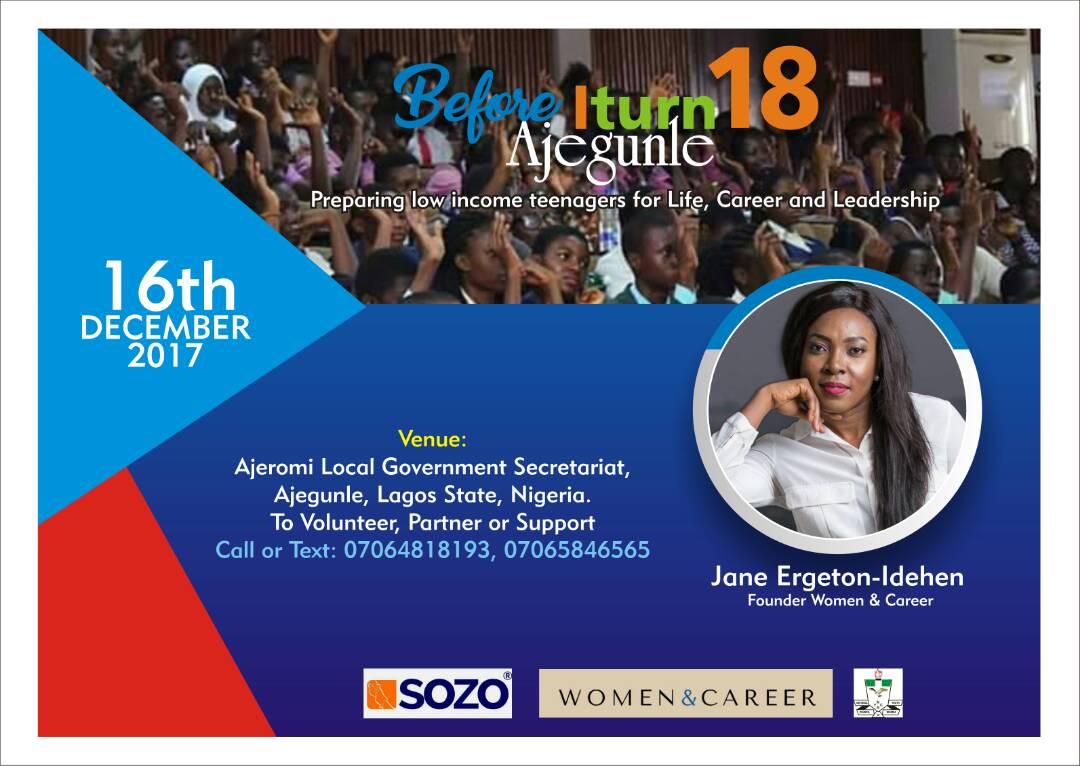 A free event by Sozo Networks with support from Women and Career as a partner. They are working on making sustainable grassroot impacts, serving the underserved and the marginalized communities.
Consumed with our passion to reach really low-income teenagers, there is no other place to start than Ajegunle.
Ajegunle is popularly known as a 'Ghetto'.
A lot of teenagers growing up in this Ghetto, lack aspiration and purpose and possess a broken sense of responsibility due to lack of guidance, role models, "quality education", poverty, parental ignorance and other overwhelming life challenges.
For #BeforeIturn18AJ some very successful individuals who made it out of Ajegunle would be present to motivate, mentor and inspire Ajegunle teenagers in a way they would best understand.
#BeforeIturn18AJ is the first of the 4 projects that constitute our Lagos Launching Pack.
You don't want to miss the opportunity to impact teenagers across Lagos State.
Partner, Volunteer, and Support Sozo Networks, Lagos today.
Email: contact@sozo.com.ng
Learn more at www.sozo.com.ng
#SAFEProject20177