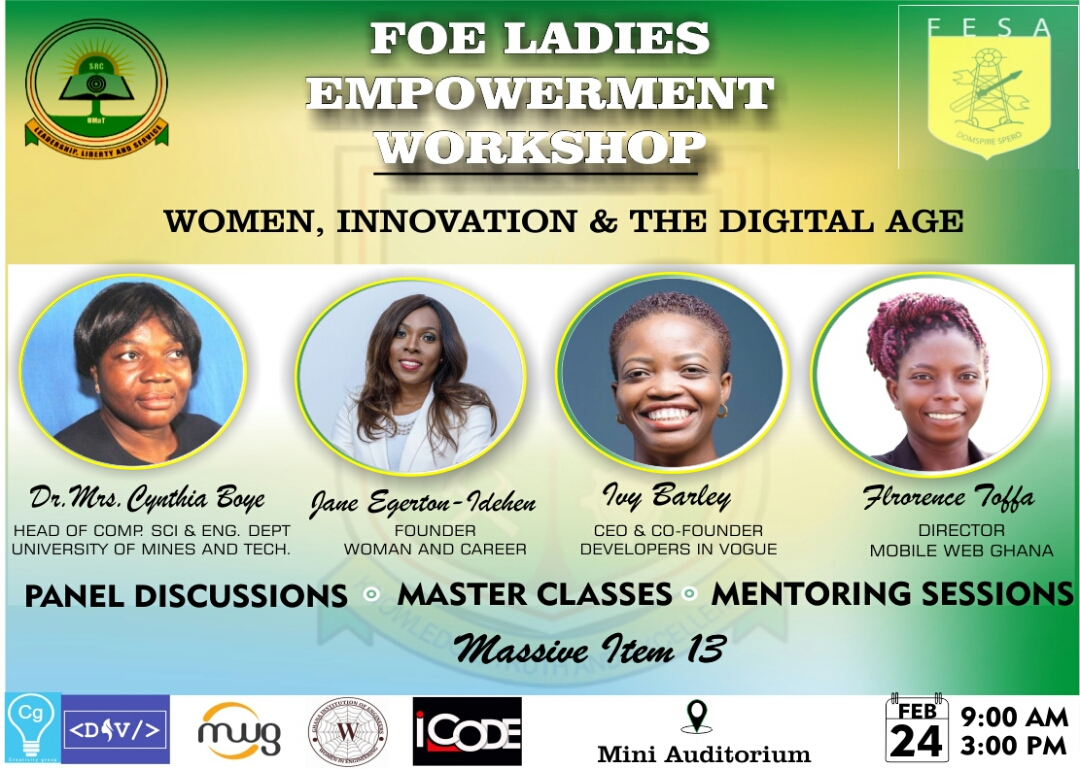 The theme for the Event is Women, Innovation and the digital age
OBJECTIVES FOR WORKSHOP
————————————–
👉🏽 Empower💪🏽 our lady engineers👷🏽‍♀ to be high achievers.
👉🏽 Introduce our ladies to programs that will make them stand tall in the job Market.
👉🏽 Create a platform where our ladies will acquire relevant practical skills.
👉🏽 Get our ladies to be part of the growing network of innovative and creative women who are shaping the course of history.
👉🏽 Possibly create a mentorship program that will ensure the continuity and the achievement of the above-listed objectives.
The facilitators of this workshop are the most influential ladies in the field of Technology and Entrepreneurship in Ghana.