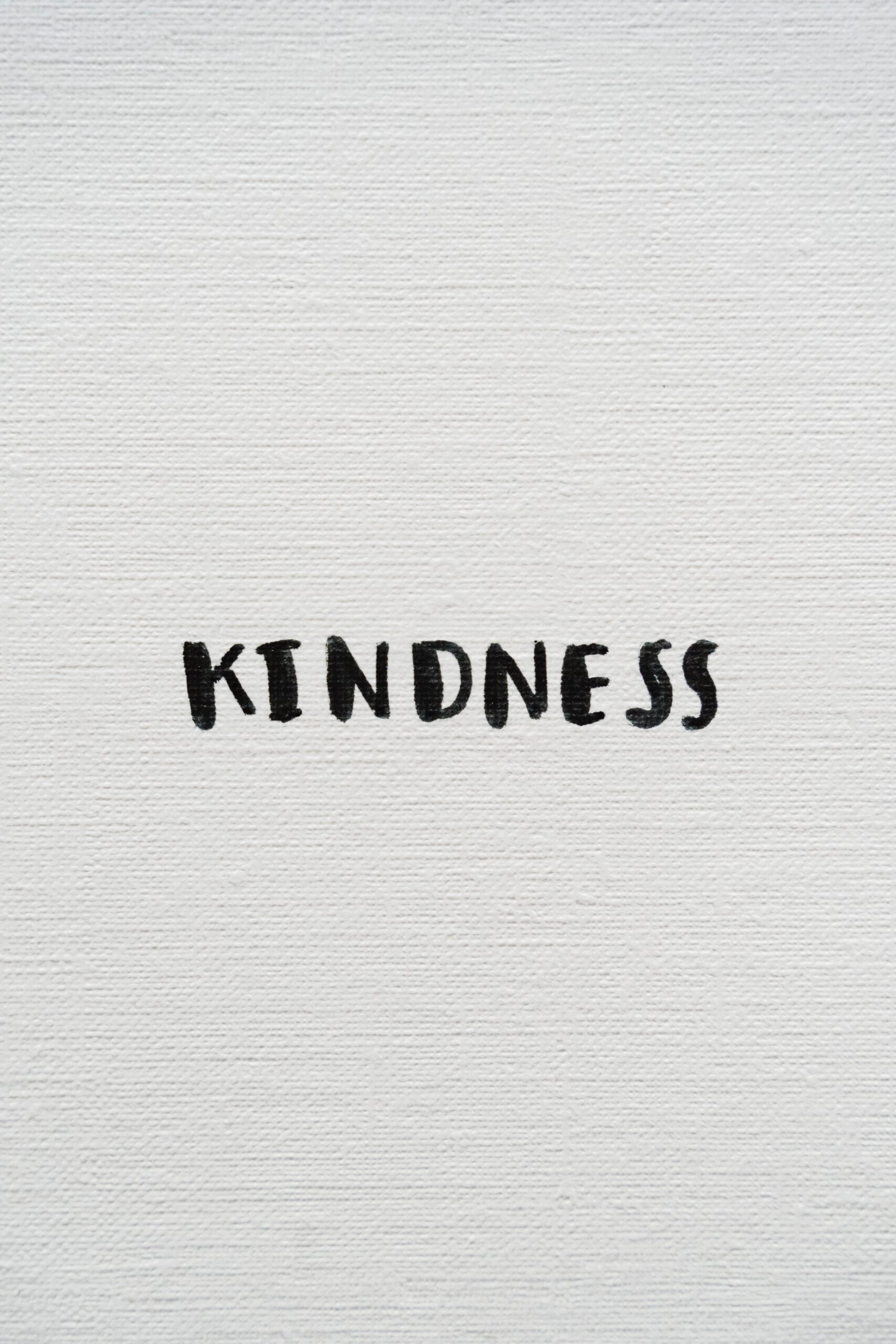 This article was written by Gyabaa Adutwumwaa Akosua. Akosua is a Ghanaian, with a degree in Mass Communication from Ghana Institute of Journalism now UniMac.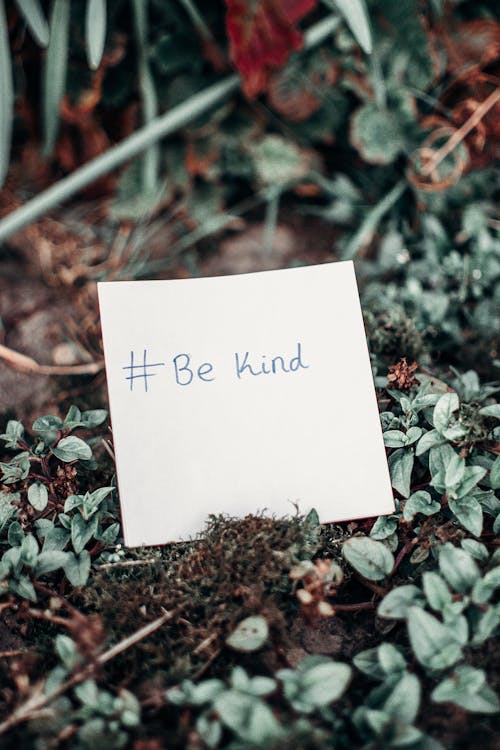 To be kind is to be sympathetic, helpful, affectionate, and loving in nature. Oftentimes, kindness is defined beautifully by us. In fact, in everyone's eyes, they are the embodiment of good characteristics.
However, the real questions are:
To whom are you kind?
How do you exhibit this thought of kindness?
To what extent are you willing to lay aside your own pleasure for the pleasure of others?
The answers to these questions are not far from you, and neither are they mysteries you cannot uncover. They are everyday activities that are intended to put smiles on the faces of others.
The world may have many different languages, even those that cannot be understood by non-indigenes. Mark Twain defines Kindness as "the language which the deaf can hear and the blind can see". With kindness, all human barriers are nonexistent.
While the act requires a lot of emotional awareness and affection towards people around you, exhibiting kindness is not as backbreaking as we imagine. This month of love, make a deal to challenge yourself to be kind.
We've made it easy with this 7-day kindness challenge:
Day 1: Take Stock of Your Relationships
Any business owner who loves their business and wants it to flourish makes manual checks and records all inventory that the business currently has. This technique helps every business owner monitor and increase gross profit, reduce loss, improve control and reduce waste.
You can also take stock of your relationships to inherit all these benefits. Before you can be kind to people, you must identify them and know when to meet their need for your affection. Charity they say begins at home. Before you can be kind to others, how about you start with those in your immediate environment?
Here is a task for this challenge:
Begin by thinking about your life journey so far and write down names of 3 people (minimum) who have been supportive of it, helping you all the way and being there whenever you call on them.
Think of times you were in distress, and the 3 people (minimum) who came to your aid and shared your pain, write their names down as well.
Think of 3 people (minimum) whom you could call at any point in time, even now, needing advice in any situation and they would deliver.
Doing this exercise will show you the way to being kind. It implies that others were affectionate towards you when you needed it the most and you can do the same for others.
Day 2: Call Someone for 8 Minutes
Your time is the most valuable asset you could give anyone. They say time is money; therefore, sharing your time is like giving money to someone and this could be a much-appreciated form of showing kindness.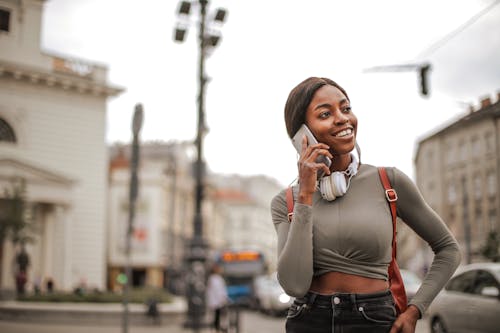 It gets even better when you just do not spend time with them, but you spend it listening to them, offering your advice, enquiring about their general wellbeing, reminiscing the good old days, how they've been kind to you once and how much you appreciate them. This singular act could lighten their mood and put a smile on their faces, or even help them solve a long-standing problem.
The task for this challenge is simple: call anyone who comes to mind now and give them 8 minutes of your time.
Day 3: Make Small Talk
A story was told of a lady who got saved by security personnel because one day after work, he did not hear her greet him and thought to search for her, only to find her locked up in a freezer and immediately called for help. This is the power of small talk. Small talk has big benefits.
Even when there is not much to say or there is not that much rapport between you and that work colleague, that neighbour, the security, the waitress, the gas station attendant or anybody you would normally ignore, you can begin now by speaking to them.
Start this kindness challenge by greeting them, asking about their health and family, and how they are coping at work among other concerning topics. You will be surprised how much this will mean to them and how well they will remember you for this one act.
Day 4: Write a Living Eulogy 
Give praises where it is due. A eulogy as you may already know is a commendatory oration in honour of someone. Singing someone's praises shows how relevant they are to you and it will surprise how much this could uplift their spirits, knowing someone sees them as praiseworthy. Be kind enough to acknowledge those in your life who deserve praise.
Day 5: The Importance of Work Friends
It is good, in fact, great to go to work, perform your assigned duties and get back home all the while minding your business. However, it is also good to know that once you find a job as an adult, your life begins to revolve around it. You see more of your work colleagues than your personal friends and even family.
Researchers have found out that the average adult worker spends one-third of their life at work. Now, imagine spending a chunk of your day with someone and not indulging them. This is why this challenge tasks you to make work friends. Acknowledge their presence in your life by speaking to them, commending them, seeking their expertise or even for a few minutes chit chat during lunch breaks.
Day 6: Do not Cancel Those Plans
It is easy to make plans and forget, or even decide to cancel last minute for some time alone in your warm bed, liking posts on social media or even Netflix and chilling. It is even more exciting when you fulfil plans of fun times with family and friends.
Life is full of adventure, and if you do not go on several, what have you gained? This will expose you to different people, cultures, environments, etc., which will help shape your understanding of life in its entirety.
Task yourself now: Put social plans on your calendar and deliberately fulfil them. You can join a fan club, go to the movies, go to live concerts, pretend you are a tourist in your city and visit somewhere cool. Doing all this will help you meet people and open you up to being kind.
Day 7: Smile Throughout Today
The year is full of up-and-down moments. Somewhere in between, you may experience obstacles that will shake you up and try to break you down, and some people will annoy you and try to steal your joy, but remember Jacques Prevert said "even if happiness forgets you a little bit, never completely forget about it".
Keep the smile up, keep your chin up, and hold on to your happiness, someone is depending on it.
Dare to be a different person this month of love with this 1-week kindness challenge. Open up your heart and mind to it and make yourself and others proud.